The Best Natural Health Guide for Your Lake Living
(Last Updated On: March 1, 2022)
The lake house is your get-a-way, away from "real" life and all of its stresses, commitments, and the hurried pace.
As your sanctuary, you can kick back and capture your thoughts and take the time to refocus on what is important to you and do some course correction if needed.
While you are unplugging, do yourself a favor and don't disengage from too far from reality.
It sometimes feels like when we get away from life's hectic routine, all of our wise decisions also take time off.
That can mean we overindulge, and both eat and drink what we shouldn't, at least not in the same quantities we should. We end up coming back from the lake, feeling sluggish and tired.
Yes, we go to the lake to relax and release some stress. That doesn't mean that we have to completely detach from the practices that keep us healthy.
There is a guy who has a blog called  Nerd Fitness. In that blog, he gives his tips for staying healthy while on vacation.
While your lake house might be a place you visit only once in a while,  frequently, or maybe you are lucky enough to live there, his tips will hold true whichever the case may be.
Steve (the aforementioned nerd) has come up with this plan not to get too derailed from healthy living, but still enjoy life at its fullest.
Here are some of Steve's rules:
For every adult beverage consumed, do ten push-ups.

For every unhealthy meal consumed, do 50 bodyweight squats.

Every time you have the opportunity, do five pull-ups.

Use the stairs and skip any elevators.

If it is less than a mile away, walk.
The most important thing is not to be stagnant. Do something.
Steve also suggests that you practice intermittent fasting. Skip one meal of your choice during the day.
If you have an unhealthy meal, make the next meal a healthy one.  If you drink a lot of water before a meal, you will fill up faster, so it is an excellent way to curb your appetite.
He also recommends drinking your carbs. Don't drink AND eat carb-heavy food, choose one or the other. We know which one Steve chose.
Being at the lake it is the perfect place to get in some exercise that is also fun. Moving will help to balance some of the harm that too much inertia can do.
WATER VOLLEYBALL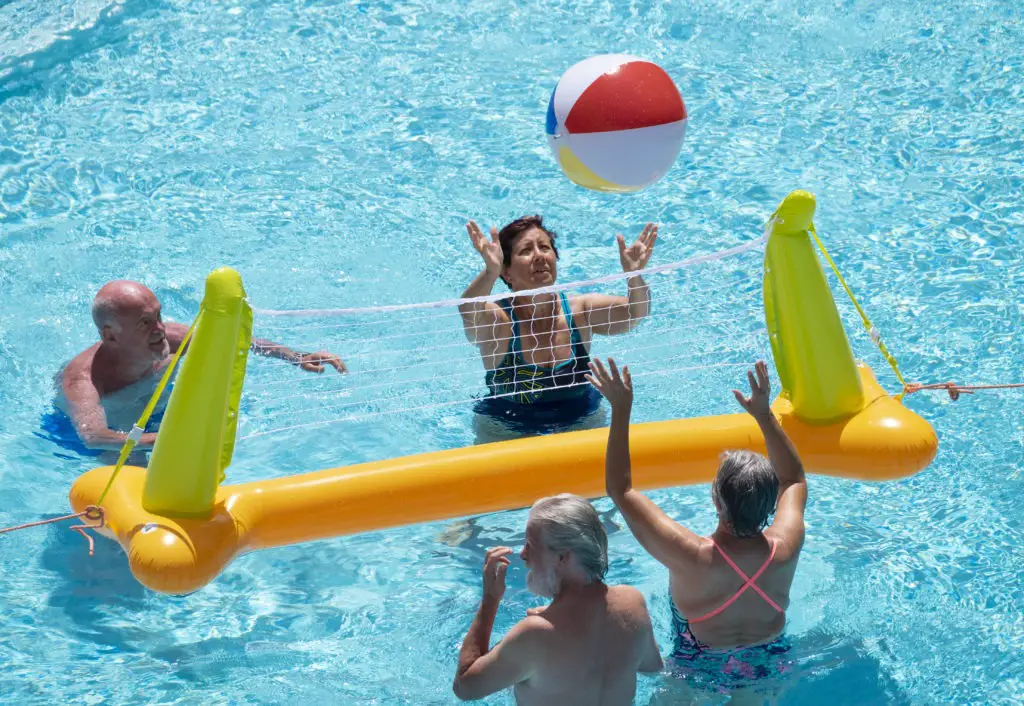 Get your crew together and indulge in some water volleyball. All you need is about two to three feet of water, a net, and a ball.
Secure the net with a few tie-downs, or between docks, if you have that kind of setup. The rules for water volleyball are the same as on land.
Each team can only hit the ball three times. And a team can be one or a dozen people, which makes this game great for any size group.
Keep score, or just have a good time trouncing the other side. You don't need practice or know the best way to hit a ball. You just need the ability to have a good time.
WATER FOOTBALL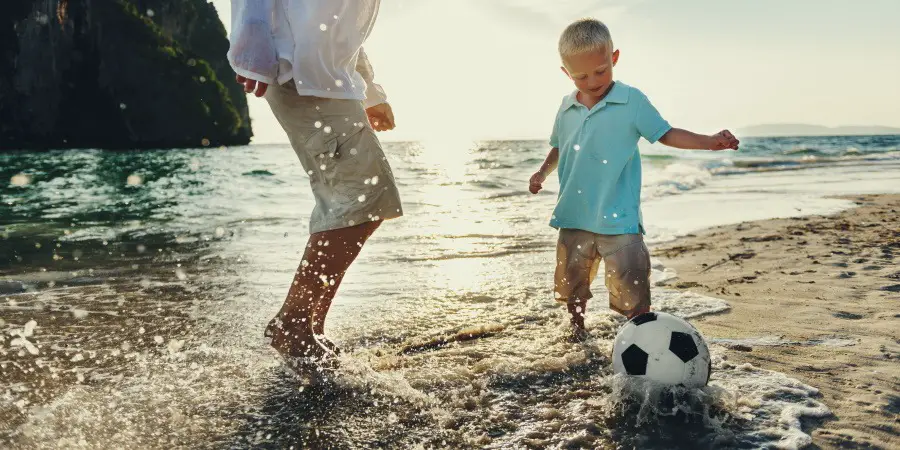 With this game, you can make up your own rules. Just throw the ball or set up boundaries.
As with water volleyball, this game can be played with two people or as many as you have hanging around the lake house.
Keep it laid back, or intensify the proceedings with the rules that you institute.
WATER DARTS
If you don't have a set, this game will require you to purchase the board and darts.
It is an excellent game to have around the lake house for the kids, and you should be able to find one online for less than twenty dollars.
The floating vinyl dartboard has velcro strips. Throw the velcro striped balls to see if you can get a bullseye. This is a good game for the kids as it is safe for even the youngest.
SPONGE TAG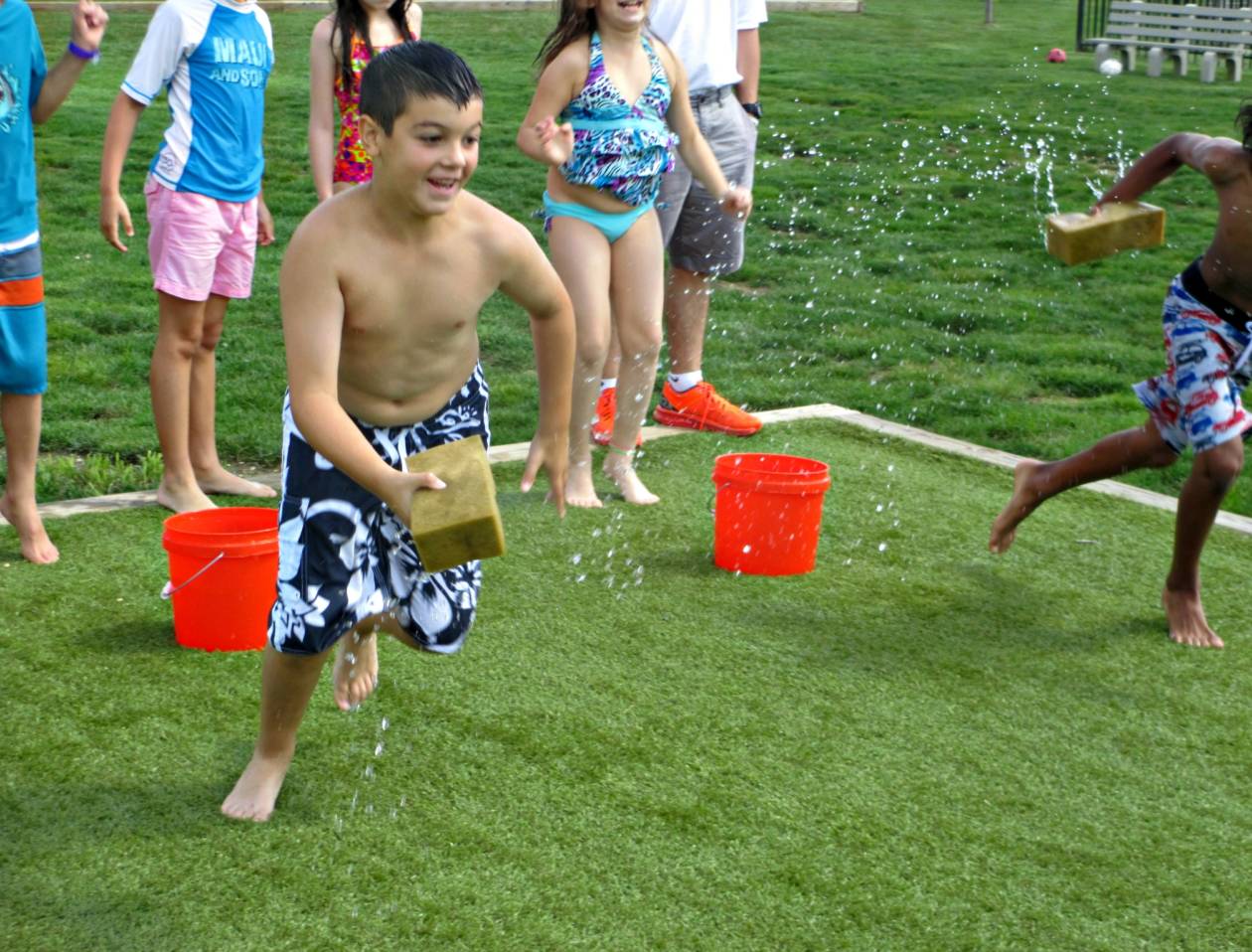 Another game that is fun for both kids and adults is sponge tag. Take some inexpensive sponges and fill a bucket with water, and soak the sponges.
Designate one player as "it." Signal to start, and the person who is "it" tries to tag other players by throwing the wet sponges.
The last one left without having been hit is the next "it."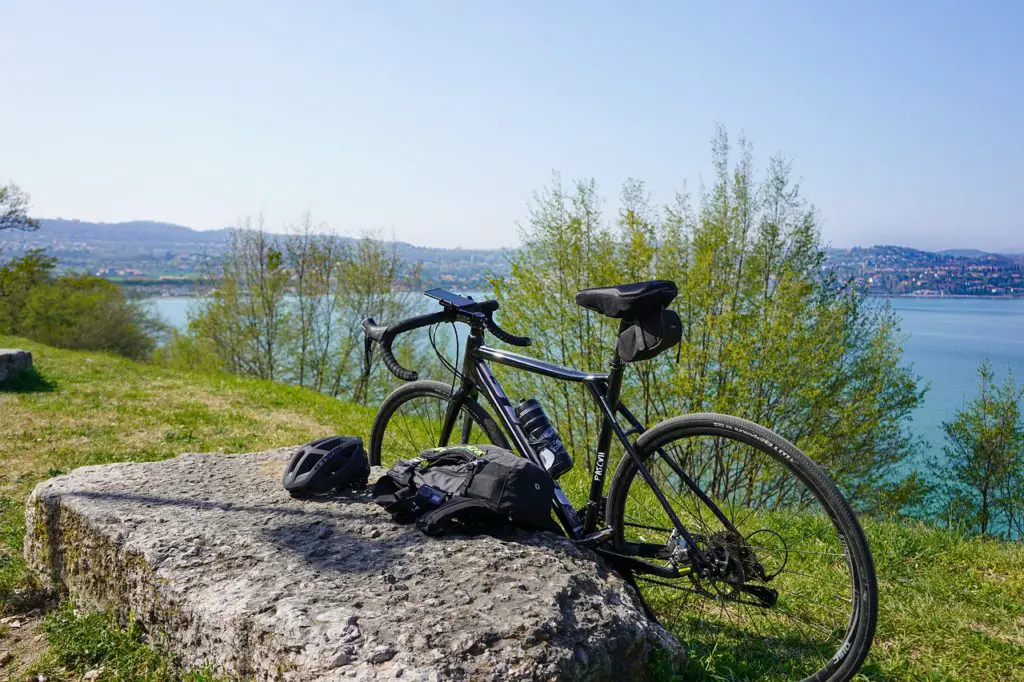 You might not want to do your full-blown regular exercise routines when at the lake, but it is important not to leave it in the rear view mirror, either.
As we had mentioned earlier in the article, Steve had recommended walking to where you are going if it is less than a mile.
As long as it is safe, and not along busy roads, leave the car in the drive and walk to where you want to go.
Consider giving a jump rope a try. A pretty inexpensive piece of equipment, a jump rope takes up little storage room and can be whipped out for a ten-minute routine once or twice a day.
Even doing an old fashioned set of jumping jacks will get your heart and blood moving, and it does not have to be an intensive workout. Just some activity that keeps you moving.
HEALTHY EATING
Being at the lake and being relaxed can go hand in hand with grazing the entire day.
However, it is also the time when you have more of an opportunity to prepare purposeful meals rather than eating on the go.
Every lake house should have a grill, no two ways about it. Grilling meat, chicken, or fish will be a healthier option. Vegetables are also excellent on the grill.
We have a couple of recipes and one dessert for you to try the next time you are at the lake house.
The Best Grilled Lemon Chicken
Prep Time: 20 mins
Cook Time: 15 mins
Marinating Time: 4 hrs
Total Time: 30 mins
Tender and juicy grilled chicken marinated in a delicious lemon sauce. A perfect, easy chicken recipe for a quick dinner or healthy lunch!
Servings: 8 Servings
Calories: 214 cal
Ingredients:
2 pounds boneless, skinless chicken breasts
1/3 cup olive oil
zest of 2 lemons
1/3 cup fresh lemon juice (zest the lemons before juicing)
4 cloves garlic, minced
1/4 cup chopped fresh parsley
salt and fresh ground pepper, to taste
1 whole lemon cut into slices
Instructions
In a large ziploc bag, combine chicken, olive oil, lemon zest, lemon juice, garlic, parsley, salt, and pepper.
Seal the bag and shake it all up until well combined.
Place the bag in the refrigerator and marinate for about 4 hours or overnight.
Preheat the grill to about 375F to 400F.
Brush grill grates with olive oil.
Remove chicken breasts from marinade and place them on the hot grill; cook without touching it until the chicken breasts start getting some grill marks, about 5 minutes.
Zesty Tilapia
Prep Time: 10 min
Cook time: 10 min
Total Time: 20 min
Ingredients
1 teaspoon your favorite Hot Sauce
1 tablespoon grated fresh ginger
6 tablespoons freshly squeezed orange juice
1 tablespoon grated orange zest
6 tablespoons plus additional for brushing olive oil
6 (6 oz) tilapia fillet
1 teaspoon salt
freshly ground black pepper
Directions
Place the fish in a large nonmetal dish. Whisk together the 6 tablespoons oil, the orange zest, orange juice, ginger, hot sauce, salt and pepper, to taste; pour over the fish. Cover and marinate in the refrigerator for 30 to 60 minutes.
Meanwhile, prepare the grill. Brush the fish with additional oil. Grill until fish just flakes when tested with a fork, about 5 minutes per side for each inch of thickness.
Grilled Vegetable Kabobs
Prep Time: 30 min
Cook Time: 10 min
Total Time: 40 min
Ingredients
8 oz Mushrooms
1 Red Bell Pepper
1 Green Bell Pepper
8 Baby Potatoes
1 Onion (quartered)
1 pkg Pineapple Chunks
1 pkg Cherry Tomatoes
Marinade
1/4 cup Balsamic Vinegar
1 Tbs Lemon Juice
1 Tbs Dijon Mustard
1 Tbs Maple Syrup
1 tsp Minced Garlic
1/2 tsp Onion Powder
1/2 tsp Basil
1/4 tsp Salt
1/8 tsp Black Pepper
Instructions
1. Chop all vegetables (and fruit) into equal sized pieces and set aside in a small bowl.
2. Whisk all marinade ingredients together over low heat and simmer for 2-3 minutes or until slightly reduced.
3. Pour marinade over vegetables and cover. Lightly shake to evenly coat all the veggies with the marinade.
4. If using wooden skewers, soak in cold water while waiting for the grill to heat up and veggies to marinade. (about 30 minutes)
5. Prepare grill if using and preheat.
6. Assemble veggies on skewers and grill for 8-10 minutes or until potatoes are cooked through. Baste with remaining marinade.
Watermelon Pizza Easy Fruit Dessert
Prep Time: 20 minutes
Total Time: 20 minutes
Ingredients
14 ounce watermelon slice (cut into wedges)

2 ounces strawberries (sliced)

1 tsp. balsamic glaze

2 tbsp. mascarpone cheese

mint leaves (for garnish)
Instructions
Cut your watermelon into 1-inch slices.
Cut the slices into desired wedges. The bigger the watermelon slices, the more slices you can cut them into.
Top with cheese.
Add the sliced strawberries.
Dot with balsamic glaze
Garnish with fresh mint.
IN CONCLUSION
It is easier to get back on track if you have deviated too far from the path. We all want to live our best life, and it is entirely possible when we indulge, but in moderation.
That type of commitment to our health will allow us many more days at the lake house.