Best Bamboo Roman Shades For Lake House Windows
October 26, 2020
When looking for window treatments for your lake house windows, why not check out bamboo roman shades?

Bamboo roman window blinds have a timeless appeal, are inexpensive, and you can install them yourself.

Lake house window blinds made from bamboo create a warm, cosy and welcoming atmosphere for your family and friends.

Best Bamboo Roman Shades Review & Buying Guide
Arlo blinds use natural woven wood and bamboo materials. It makes for a combination of rich textures and warm colors that add a sophisticated touch.

Chicology believes that you can have a classic style for your windows without having to spend a lot of money.
Their cordless bamboo roman window blinds are a way to add a classic window treatment that is both durable and timeless.

Made from high-quality bamboo, these shades provide a semi-private light filtering shade, keeping harsh sunlight from damaging furniture or carpeting.

Made from durable, beautiful bamboo, these Letau wood shades will enhance the beauty of whatever room they are in.

Durable bamboo will filter the incoming light with a soft glow. These shades will also help reduce heat and damaging U.V. rays from the sun.
Lake House Window Shades
The window coverings at your lake house should soften the glare of the sun, help reduce your energy costs and give you a level of privacy.
Wooden Rustic Window Shades
Bamboo is versatile, natural and the perfect choice for rustic window blinds that give an airy feel to any room and go with any decor.
We have put together a list of the best bamboo window blinds that are sure to add appeal to your lake house windows.
Walk Like An Egyptian And Cover Your Windows The Same Way, Too
The Egyptians were some of the first people we have a record of using reed blinds to cool the interior of their homes.

They would also use wet cloths draped on the blinds to add to the cooling effect. Ancient Eastern cultures used bamboo stickers bound together to cover window openings.

We use bamboo blinds much in the same way that they did centuries ago. They provide shade, privacy, and add to the decor of our homes
The Origin of Roman Window Blinds
What about roman window blinds? How did they come to be?

As the name suggests, Roman households were besieged with dirt and debris when dust from the Roman Colosseum construction began infiltrating their homes.

During this time, from 70 to 80 A.D., the Romans would drape a wet cloth over their windows to keep the dirt out, along with the heat and the scorching sunlight.

When this method was successful, they took it to the next level by incorporating colorful and ornate materials to embellish their windows.
Roman Window Coverings Inspired the Colosseum
Upon completion of the Colosseum, it was a wonder to behold, but it was also unbearably hot in the upper seats.

So these industrious Romans took the window covering idea and applied it to the upper seat area.

They constructed huge awning-like shades with pleats and the predecessor of today's Roman window blinds came into being.
The Predecessor of Roman Window Shades
The shades in the says of ancient Rome were a type of awning, but their system of ropes and pulleys used to move this flexible sunscreen were essential to the development of the Roman window blind in use today.
Roman window shades are different from a standard window shade that rolls up and down with a tube-like shape.

Roman shades are both simple and elegant. When down, the blind will hang straight and flat.

Roman shades will stack evenly upon themselves when opened
The Meeting Of Form And Function
With the Roman shade concept established, it was not long before the roman shade, and bamboo's marriage came to be.

In the beginning, most Roman shades were made with various types of fabric and those are still available today.

The use of bamboo adds another dimension to the shade and makes it multi-functional. Roman blinds made using bamboo are both beautiful and functional.
Bamboo Is Both Beautiful And Strong
Beautiful Chinese baskets woven from bamboo give evidence of the practical benefits that this reed has.

Screens, dividers, toys, tea boxes, lanterns, and furniture are a few bamboo uses. Its medicinal uses include fighting infection and alleviating coughs.

More substantial than it looks, bamboo has been an essential source for fencing material and scaffolding.

It is incredible to see how elegant and beautiful bamboo adorns our windows used in the building trade as Bamboo scaffolding.
Bamboo Is Also Food For Some
And as much as bamboo is a staple for a wide variety of uses, there is another member of the world whose survival depends on bamboo, and that is those adorable pandas!
Photo by Delaney Van on Unsplash
Pandas subsist almost entirely on bamboo, and depending on their size, will eat 26 to 84 pounds a day!
Bambo Has Many Decorating Uses
Today, you can find bamboo in one form or another in most homes worldwide. Bamboo fibers create bedding and pillows, along with dish towels and cloths.

Cabinets, furniture, utensils, and flooring, along with rugs and mats, are made with bamboo.

Bamboo is a veritable staple when it comes to decor and interior design.

Its durability and elegant appearance make it the ideal material for window blinds.

One of the advantages of bamboo blinds made in the Roman style is that they go with any decor and give a natural look and richness to any room.

Bamboo offers a light and airy feel to a room and filters light without blocking it completely and giving your living area a "shut-in" feel.

The popularity of roman shades has not waned since the first pieces of material hung in Roman windows during the Colosseum construction.

If something is functional, practical, suits the purpose, and adds both form and function to a living space, it never goes out of style!
Bamboo Is A Sustainable Natural Resouce
Not only are bamboo shades popular, but they are also practical. Made from a sustainable natural resource, bamboo is renewable and grows rapidly.

As a fast-growing grass, it does not need farmers to fertilize the crop. It also self-generates from its roots and so does not need to be replanted.

You can feel good about using a bamboo product because it does not require, as cotton does, cultivation, pesticides, labor, or large amounts of water to grow.
How To Clean Your Lake House Bamboo Blinds
A bamboo roman shade is easy to keep clean, too. A feather duster or a quick vacuum will get any dust off the blinds.

If you feel that the blinds need heavy-duty cleaning, give them a dip in the tub. Just fill your clean tub with enough warm water to cover the blinds.

Add a small amount of a natural oil soap product (like Murphy's Oil Soap) to the water. White vinegar is another alternative.

Use one cup of white vinegar to every gallon of water. Never use bleach on your bamboo blinds. It could damage the color and reduce the strings' integrity used to hold the blinds together.

Place your blinds in the warm water and let them soak for a few minutes. Use a soft sponge or washcloth to remove any dirt or grime from the shades.

Drain the water from the tub and rinse with clean, warm water. Hang your shades to dry in a well-ventilated space.

If possible, hang them on a clothesline outside. You can rehang your blinds even when still partially dry, but don't fold the blinds up until completely dry.

Being a natural wood product, your bamboo blinds could get mold or mildew if you fold them up before they are completely and utterly dry.
Bamboo Roman Shades For Your Lake House Are Affordable
Besides being beautiful, functional, and practical, bamboo roman shades are relatively inexpensive.

They are not the least expensive way to add a window treatment, but they are still within most people's budgets.

Depending on your window's size, a standard-sized bamboo roman window shade can cost about $50.

If your window is larger, or if it is an unusual size, it will add to the price of the shade.

One way to help minimize the cost is by hanging the blind on the outside of the window frame rather than on the inside.

Hanging the blind inside the window will call for exact measurements. And, depending on your window, that could necessitate a custom size.

If you hung the blind on the outside wall that frames the window, you would not need exact measurements.
Bamboo Blinds For Your Lake House Cost Less Than Drapes
Depending on the supplier, materials, and installation costs, more often than not, blinds are less expensive than hanging drapes or curtains.

You will also be able to clean your blinds yourself, which would save on dry cleaning costs needed if you had fabric drapes.

Wood adds a natural warmth to the surroundings, and bamboo roman blinds are no exception.

The appeal of bamboo blinds is that their style never goes out of style! Variety of colors in bamboo blinds add to their appeal.

The natural wood makes a room feel more inviting and gives the windows a textural feel.

They can be a focal point in a room, or unobtrusive, whatever you choose them to be.
Bamboo Wooden Window Shades Add Texture To Your Lake House Windows
Bamboo blinds can come in matchstick shape or flat, which adds another dimension to the blind.

Thes rustic wooden window blinds are perfect if you would like a layered look on your window by adding drapes or curtains and are just as beautiful if you choose them as a standalone window covering.
Add A Privacy Liner To Wooden Window Shades To Keep More Light Out
The weave style of the blind will determine how much you can see through the shade.

If you use a thicker bamboo, less light will come through, and the more privacy you will have.

If you have a thinner grass weave type bamboo reed, it will allow more light through. Some bamboo roman shades allow for a privacy liner addition to the back of the blind.

They will come in an open weave style that does not let you see through the blind or blackout liners, which don't allow seeing through the blind at all.
How To Install Bamboo Roman Blinds
You should be able to install your blinds yourself unless you prefer to have them done professionally.

Here is how you would go about installing both an inside and outside mount for your blinds from our helpful friends at Home Depot.
Inside Mount
A screwdriver is all that is needed to install your shades, or for easier installation, you can use a cordless screwdriver or a drill with a 1/4-inch Hex head drill bit.

Before starting, carefully unpack your shades and mounting hardware. To familiarize yourself with the contents of your box, check the printed instructions included with your product.
READ Add A DIY Hand-Carved Wooden Sign To Your Lake This Summer
Begin your installation by positioning your mounting brackets 1 1/2 inches in from each side of your window along the top of the window opening.

Position your brackets, so they are aligned evenly at your desired mounting depth. Some prefer to mount their shades flush with the window opening, while others prefer to mount their shades closer to the window.

Lightly tap starter holes with a hammer and fasten the supplied screws for each bracket. Line up your brackets with the slots on the top of the shade.

Push the head roll up onto the brackets so that the threaded post on the brackets fit through the slots in the headrail.

Lift the valance and secure your shade using the enclosed wing nuts. Turn the wing nut clockwise until it is snug. Repeat on the right.

Finish by lowering and testing your new shade.
Outside Mount
Woven wood shades are easy to install. A screwdriver is all that is needed to install your shades, or for easier installation, you can use a cordless screwdriver or a drill with a 1/4-inch Hex head drill bit.

Before starting, carefully unpack your shades and mounting hardware. To familiarize yourself with the contents of your box, check the printed instructions included with your product.

Begin your installation by marking a line with a pencil along the slots' width located at each end of the shade. Place your brackets along the bottom of your pencil mark and lightly tap starter holes with a hammer.

Fasten each bracket with the supplied screws. Line up your brackets with the slots on the top of the shade. Push the head roll up onto the brackets so that the threaded post on the brackets fit through the slots in the headrail.

Lift the valance and secure your shade using the enclosed wing nuts. Turn the wing nut until it is snug. Repeat on the right. Cover each end of your headrail by using the included side flaps.

Finish by lowering and testing your new shade.
Roman Shades DIY
There are several Roman shades styles, and Jen shows you several types and how to make your relaxed Roman shade.
Straightforward diagrams will help make this tutorial easy to follow. A nice feature of this project is that the material is removable laundering, which is a bonus!
This is a tutorial for making a quick Roman shade. Very simple, this will cover a window for privacy purposes and look good at the same time.
Charlotte added DIY Roman shades over the built-ins at her home to block out light and add privacy to space. Because space didn't need total privacy, she did not add a liner. However, Charlotte was kind enough to add a tutorial for a blackout version of this shade.
This fun tutorial shows how to add personality to your space. And Brooke is thrifty! She was able to make each of these Roman shades for right about $20 each. Follow her easy directions to put your stamp on your surroundings!
In Conclusion
Your good taste and relaxed, welcoming atmosphere are reflected in all that you do when choosing your lake house decor.

Your lake house window shades are not the least of these decisions, and incorporating bamboo roman shades will enhance your lake house windows for years to come!
FAQ
How long will bamboo roman blinds last?
Bamboo blinds are exceptionally sturdy, and bamboo is one of the most durable raw materials that you can find.
They handle continual sunlight quite well, which makes them more long-lasting than other materials.
Bamboo roman blinds should last decades when not subjected to moist conditions, like on an outdoor patio.
Will bamboo roman blinds color fade in the sun?
Being a natural reed, bamboo is resistant to fading from the sun. That doesn't mean that it won't fade at all, but it would take a long time in direct sun to do so.
The back of the blinds are the most exposed area, so the blind's interior will fare well. If you are concerned about fading, you could add a liner to your bamboo blinds.
How sensitive to humidity are bamboo roman blinds?
Bamboo is a natural material and will be adversely affected by continued moisture or humidity.
Because of this, bamboo blinds will deteriorate if placed in outdoor areas such as deck or patios.
If you wash your blinds, make sure they dry completely before leaving them in the open position.
You May Also Like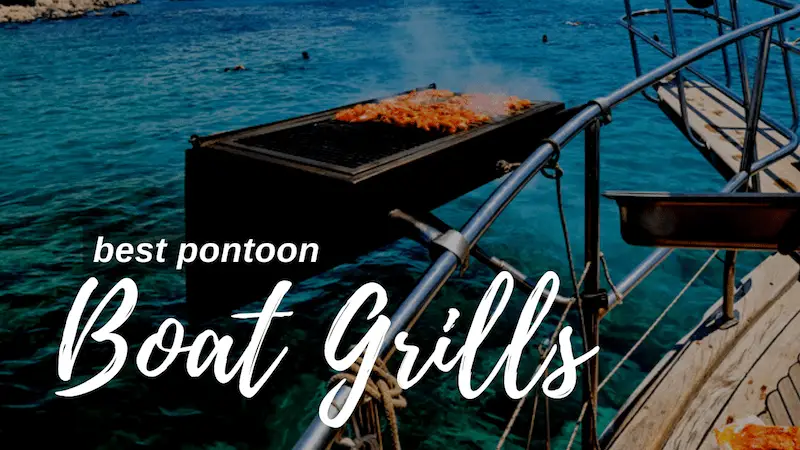 June 30, 2020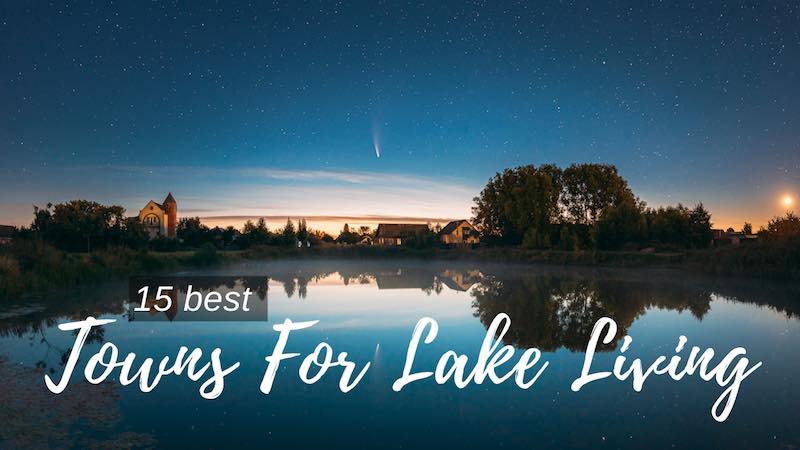 March 20, 2020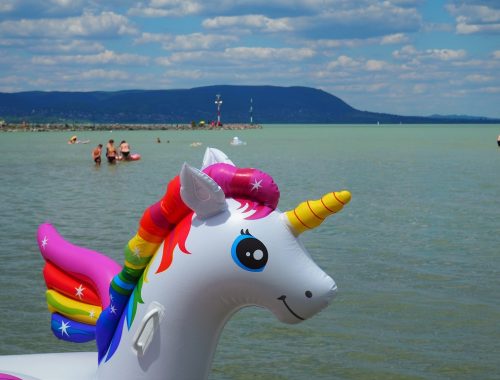 September 9, 2021