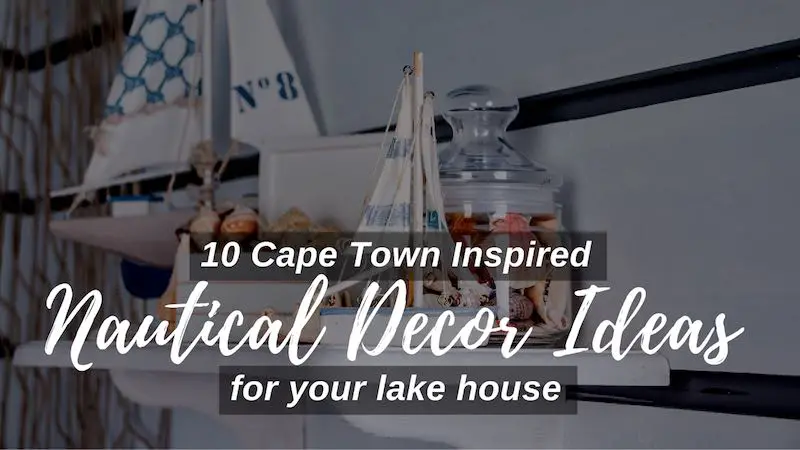 Nautical Décor Ideas for Your Lake House: Cape Town Inspired
(Last Updated On: March 10, 2022)
It's easy to feel relaxed with a calming nautical design around you, especially when you take Cape Town for your inspiration. Cape Town is the quintessential example of life on the water and its easy, breezy style is popular to emulate.  It also helps that the nautical flavor will never go out of fashion. This means that once you've got it decorated, you can kick back and relax. You don't need to be concerned about changing everything you already have in place, we'll show how you can easily incorporate nautical décor ideas into your existing lake house décor.
What is Nautical Décor?
Using simple elements such as stripes, anchors, and other maritime features, nautical interior design recreates the feeling of the sea. Natural textiles and different types of furniture will add this style to any room, meaning that you can do lake house decoration Cape Town style anywhere.
What exactly should you be looking for with nautical décor, though? Well, you really only need some features that are characteristic of maritime objects with some good decorative elements. Try out nautical stripes with a blue pattern on your window treatments, rugs, or any other coverings. Keep the colors to a minimum with just a little bit of red to offset the blue.
Sea creatures and nautical maps are huge, and fun, part of nautical décor too. You'll love having starfish around your home for just a touch of the whimsical without it being overwhelming. Adding a map along the wall and nautical stars near the window give your room that feeling of adventure only attained on the open water.
Just remember not to go overboard with any of your nautical decorative elements. You don't need to have a sea of starfish in a room to convey a sense of the seaside. In fact, it can be going overboard (pun intended) when too many nautical elements are mixed together, so keep it simple. A good rule of thumb is to use strong colors like white and blue with some pale red highlights, and add only a few decorative elements for that pop of nautical style.
Nautical Décor Ideas for Lake House
Framed Starfish
You have chosen the perfect starfish to match the blue and white curtains. Your furniture has been selected and you have made sure it is made from good natural textiles. Now comes the time to decorate and put all these elements together.
Starfish can literally go anywhere in your home to add that nautical element that you're looking for. If you have a large selection, mix the two along a picture frame with your sand dollars and shells. Paint the frame white and outline it with starfish for a little bit of ocean fun at an extremely affordable price.
Shells are some of the best elements to easily create a nautical theme. Whether purchased at a store or found walking along the beach, shells are extremely versatile. Just wash your shells free of sand and you can simply place them around the room.
Use any conch shells you found as paperweights, or fill a bottle or cute jar with smaller shells. You can even use some glue and turn medium-sized shells into magnets or to secure them to your shelves. If you prefer to keep your coffee tables free of clutter, shells are easy to hang up as well. Click here to purchase shells.
Curtains, Rugs and Furniture
Don't forget about the regular decorative elements in your home, like the curtains. Use lightweight fabric and your curtains tied back to keep your room looking open and airy. Just think of how those light curtains will flow in the breeze, and how they'll look with the sunlight shining through them.
You can add a few floor rugs also, especially to soften any of the hardwood floors in your home. Rugs come in all materials and designs to fit your taste, whether one that's full of color or more natural earth tones.
Finally, think about your furniture. Anything white-stained will imitate driftwood and emphasize the coastal appearance in your home. With the wood and minimal colors, you can create a more casual and relaxed atmosphere.

Beach elements are great, and it is easy for you to make a few decorative pieces yourself. This is also a great way to involve the family in creating special elements to decorate the beach house. 
It is always fun and entertaining to try your hand at painting. When using a nautical theme, it is far easier to create a painting worthy of hanging, as your brush strokes don't have to be precise to convey an image. 
Don't worry if you're not a painting master either. Separate your canvas with some painter's tape to start. Brush along the top portion with sunset colors and the bottom with various blues to imitate the ocean. The point isn't to paint a Picaso, but to create a fun DIY piece to match your home.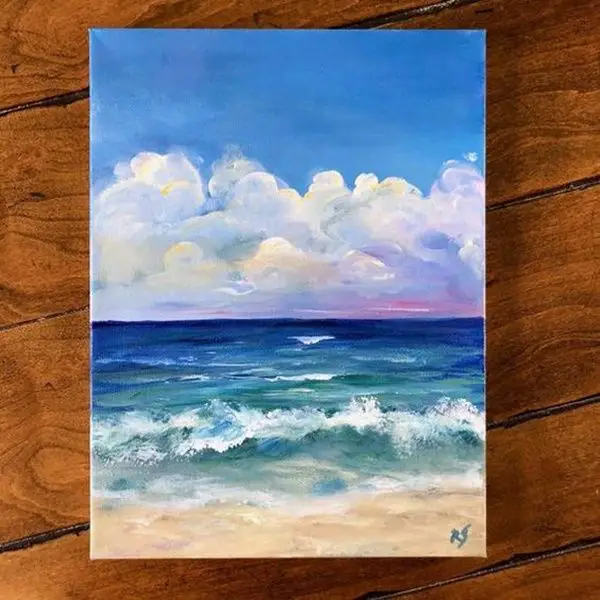 To the Dollar Store
You don't need to spend a lot of money to get a great nautical decoration for your lake house. Honestly, you can find a lot of great things at the dollar store. Just pick up a few candle vases, tissue paper and seashells. Glue a few pieces of tissue paper around the candle vase, fill it with seashells and a candle, then light and enjoy your nautical lighting.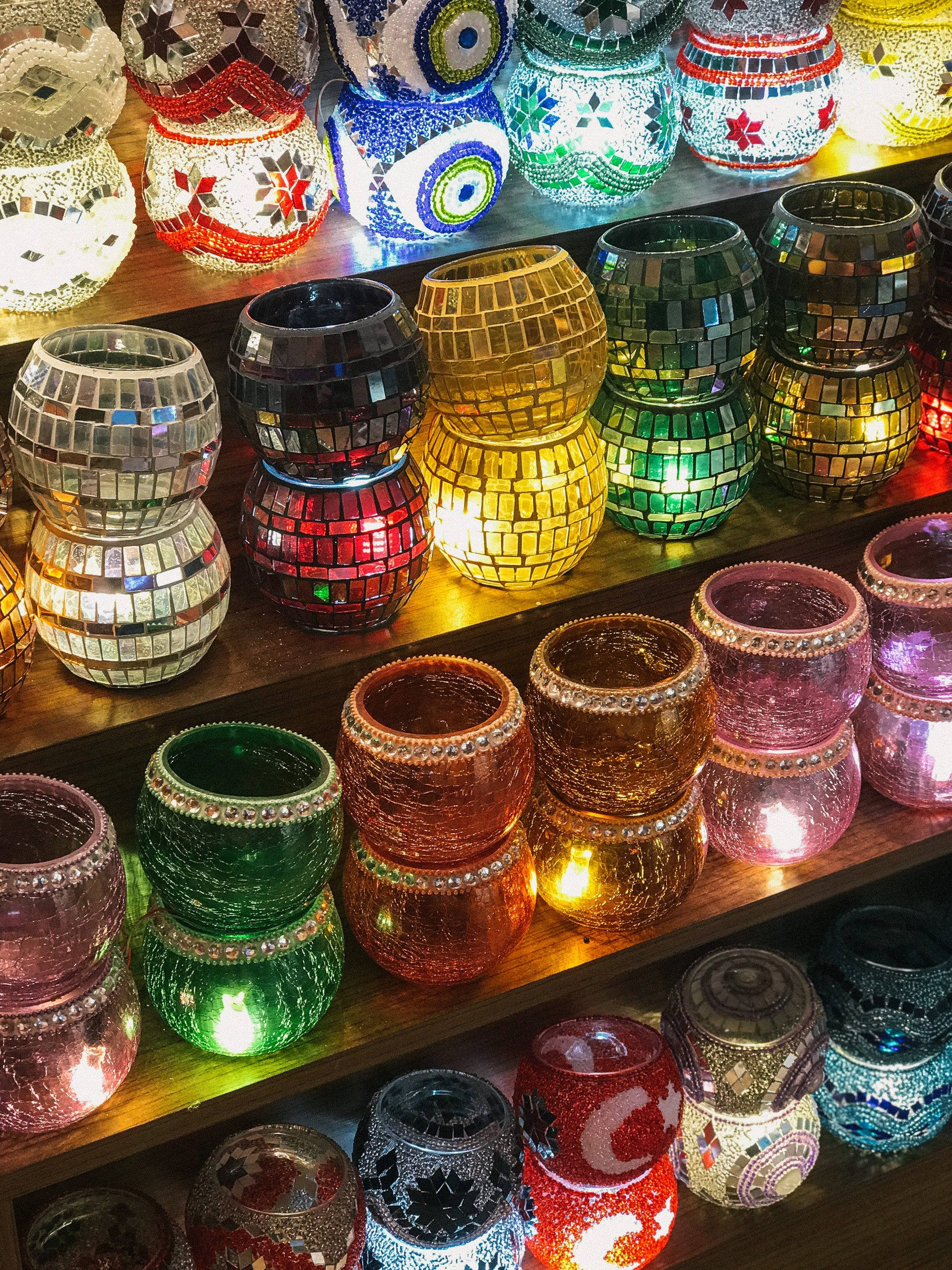 You don't need those plastic totes to keep all of your items contained and in order at your lake house. Get some wooden crates at a big box or home improvement store and paint them yourself. Some blue and white paint will do the trick. Paint the crate white and add a blue anchor design for that nautical look. When it's all dry, you can sand the paint a little to add that distressed look too. You can also make a wash of the paint by adding water so that when you paint the crate, you get that transparent look. These crates will be just the ticket for keeping items organized and yet add that "life at the lake" look.
Conclusion
There are many great ideas that you can apply to your lake home to make it both practical and nautical at the same time. Paint your cabinets, add some sheer curtains, and have a little fun with your family, adding those decorative elements so that you can enjoy your beach house to its fullest.