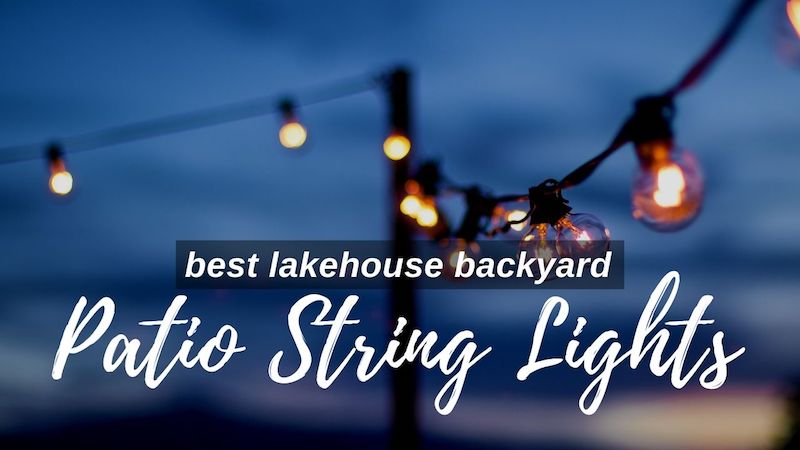 Best Lakehouse Backyard Patio String Lights
September 25, 2020
Backyard string patio lights are the ideal answer for lake house lighting to give a soft and welcoming ambiance.
If you need lighting ideas, backyard string lights are a way to get decorative lights that also put light where you need it without it being harsh and glaring.
Backyard lights can give light on the way to the dock or boathouse. They can be close enough to the fire pit without being intrusive.
From a safety standpoint, lights are essential to prevent accidents from happening and someone from getting injured.
And string lights do the job in a beautiful way. They emit a soft, pleasant light that gives just the right amount of illumination.
Unlike a stationary light on a building, string this outdoor lighting wherever you need them.
In a tree, along a fence, on the walkway to the front door, or on the ceiling underneath a deck.
We have put together a list of yard lighting that will very nicely solve the problem of your lake house yard lighting needs.
The Best Lakehouse String Lights
The best lake house backyard string light is the Addlon LED Outdoor String Lights. They are waterproof and weatherproof with LED bulbs that will last 20,000 hours and bulbs that look like glass but will not shatter.
Here Is Our List Of Backyard Lights.
Overall Rating - 4.4/5

The perfect way to create both welcoming and dramatic lighting indoors or out, Brightown incandescent bulbs add a warm glow to any occasion.

Having soft lighting at your lake house is ideal on the deck or back patio.




Overall Rating - 4.7/5

The Addlon outdoor string lights have a retro look with their elongated bulbs. Place the fifteen lights on a 48-foot string outside your lake house with confidence.
These UL-listed lights are weatherproof. The insulating material can protect the lights from heat, wind, rain, or snow.

Overall Rating - 4.6 /5

Edison type bulbs create a bistro vibe wherever you place these lights. The 27-foot string has 12 bulbs to light your way.
One of the advantages of these lights is that they are solar-powered.

Overall Rating - 4.7/5

Another light string from Addlon, these are again Edison shaped bulbs, but the difference is that these bulbs are LED and shatterproof.
The bulbs do not look like they are plastic but look like glass, so you have the look without the hazard of glass.

Overall Rating - 4.7/5

Incandescent bulbs in black casings are great to use for the holidays or any day at the lake!
There are fifteen glass bulbs in the 48-foot long string that is weatherproof. You will be able to connect up to two additional strings to the original set if you need more length.
Best Backyard String Lights
Tips for Lighting Outdoors
Choosing The Right Lights
Just look around, and you will see that patio and backyard lighting come in a variety of colors and styles.
It is best to know the look that you want before you hit the store or do any online shopping.
If possible, look for a picture of what the lights will look like when lit to make sure the effect is what you are looking for.
Bulbs: Incandescent
These are the bulbs that most homes used before the LED showed up. They are not, however, in the same form as that of a single harsh light bulb.
These incandescent bulbs have a soft and comforting glow that creates a cozy atmosphere. The filament is visible in bulbs that are clear and transparent.
If you choose to use incandescent, the larger bulbs, or shorter lengths of strings work the best.
Bulbs: LED
If you are concerned about having the right amount of wattage and energy efficiency, LED is the way to go.
They use one-tenth of the power that a traditional bulb uses.
One of the advantages of this low power draw is that you can connect multiple strands together and not exceed the string capacity.
With incandescent, two or three is the limit to connect strands. LEDs can be up to 30 strands that can be connected.
If you have a long-distance that you want to cover, LED is the answer. The bulbs for LED also last a really long time; about 20,000 hours per bulb.
String Light Bulb Sizes
It pays to know what base and socket your string lights are before you hang them. It will save some frustrations if you need to replace a bulb.
E12 bases are the same size as C7 and can be called Candelabra. The bases and sockets are 12 mm wide.
E17 bases are the same size as a C9 and can be called intermediate. Bases and sockets are 17mm wide.
E26 bases are the size that you find standard in most households. They are called mediums. The bases and sockets are 26mm wide.
Bulb Finishes
Unless you are purchasing specialty lights, patio lights come in three finishes: transparent, satin, and frosted.
Each of these finishes gives a different feel. Know what type of atmosphere you want to create when you choose the bulb finish.
Satin finish bulbs are trendy and give an elegance to the proceedings. Great for a wedding celebration at the lake to create both a romantic and sophisticated ambiance.
If you are having an intimate gathering at your lake house, the satin finish will give that warm and inviting soft glow.
Opaque white globe light gives a clean look and emits a soft, diffused glow.
If you want to use various colored bulbs, the frosted/opaque finish is perfect for each bulb to show off their color.
Especially fun for kids parties at the lake, the opaque finish adds a festive flair.
Fourth of July, Halloween, and other holidays are enhanced when you use the frosted bulbs in various colors appropriate to the holiday.
The transparent bulbs allow for the filament to show and add a uniqueness to the light string.
You can create a retro or boho look with a transparent finish. These can also come in multi-colors that make for bright fun.
If you want to add an industrial type environment style to your backyard lake patio, these lights will do that for you.
Get A Known Brand
When looking for yard lighting and backyard lights, look for known brands. Off brands may not be available in six months or a year when you want to add on to them.
It may also make it difficult to find replacement bulbs if you purchase from a lesser known manufacturer.
Glass Or Plastic
Decide beforehand where you are going to be hanging the backyard lights. Outdoor lighting is beautiful but often subjected to conditions unlike the shelter of indoors.
Anywhere you hang glass lights outside is subjected to rain or snow and especially wind.
Wind can mean that the lights will be hitting against other objects or branches might be carried by the wind to them.
Most of the glass bulbs in incandescent outdoor lighting are like regular light bulbs in that the glass is on the thin side.
That means if they break, there are shards of sharp broken glass that can spell trouble for kids, pets, and guests.
Glass might be your preferred look, but at the lake house, a lot of your time may be spent barefoot.
Glass in the grass or in the water is something you want to avoid.
Remove Glass Bulbs Before Hanging
Manufacturers recommend that you remove the bulbs first if you are hanging a string with glass bulbs.
If you are hanging multiple strings and wrapping or criss crossing them, this will be especially important.
It is easier to hang the strings when you don't have to worry about being careful not to let the bulbs bang together as you hand the strings.
Coaxial Staples Are Helpful When Hanging
When hanging your backyard string lights, coaxial staples work great. You can get them in various shapes, sizes, and amounts at places like Home Depot or Lowes.
I am not sure why they are called staples as they look like nails, but these staples make the job of running a string along a deck or patio much simpler.
Secure Connectors
You may be using more than one strand of string lights to decorate or illuminate your lake house's backyard.
This means you will be connecting strands together. The juncture will be heavier at this spot.
They will also be in the wind and may be swaying, so it is important that the strands stay connected.
You can do this by wrapping the connectors in electrical tape the same color as the cord. This will ensure that they stay together.
Tips To Consider
If possible, avoid putting LED and incandescent bulbs in the same area. LEDs tend to have a brighter hue, and the incandescent is a softer light.
If paired together, the lighting can be unbalanced.
If you already have a string of incandescent patio lights and want to switch LED lights, you don't have to purchase and rehang a new string of lights.
You can change out the bulbs and keep the same string. Make sure you get the right size bulb for the socket.
Before you hang your patio string lights, think about socket spacing. The larger the bulb and the higher the wattage, the wider the spacing you will be able to have.
So wider socket spacing with larger bulbs will work well across long distances. Smaller bulbs will make a great display when spaced closer together.
In Conclusion
Backyard patio string lights are the perfect way to create a warm and welcoming atmosphere at your lake house.
String lights can make even an ordinary get-together special. They give you enough light without drawing bugs and make it safe for you and your guests to see where you are going after dark.
If you use LEDs, they are cost-effective, and the bulbs last a long time. Regardless of which type you use, string lights add just the right ambiance to all of your outdoor activities at the lake.
FAQ
Do LED Patio Lights Attract Bugs?
Bugs navigate by light sources like the sun and the moon. LED lights emit little light in the UV spectrum, and so do not attract bugs.

How Much Do Patio String Lights Cost To Run?
A string of incandescent string lights 48 feet long with 24 bulbs at 11-watt bulbs will draw 264 watts.
The US average rate per kilowatt-hour is 13.28 cents as of June 2020. So if you ran this one string of lights every night for three hours, it would cost you about $145 for the year.
If the same strand were LEDs, they would draw 18 watts of power. They could be run 12 hours a day for a year and cost about $12 to run.


What Is Rope String Lights?
These string lights have LED bulbs contained inside a rubber tube. Use them for outlining features like doors and pathways or creating designs and shapes.



You May Also Like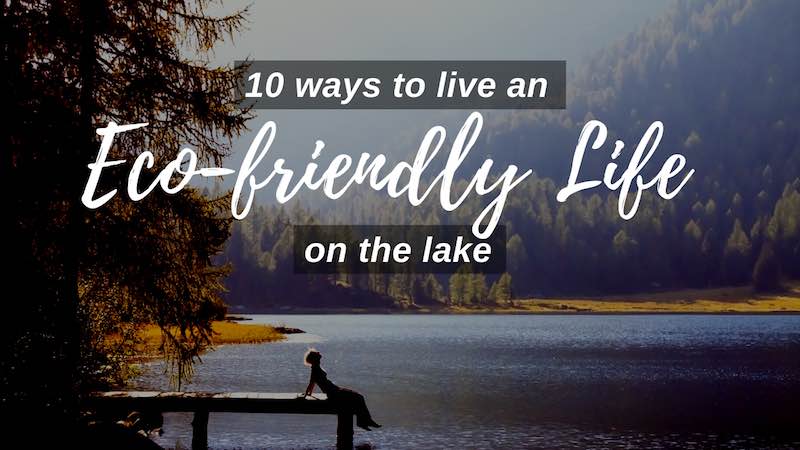 June 26, 2020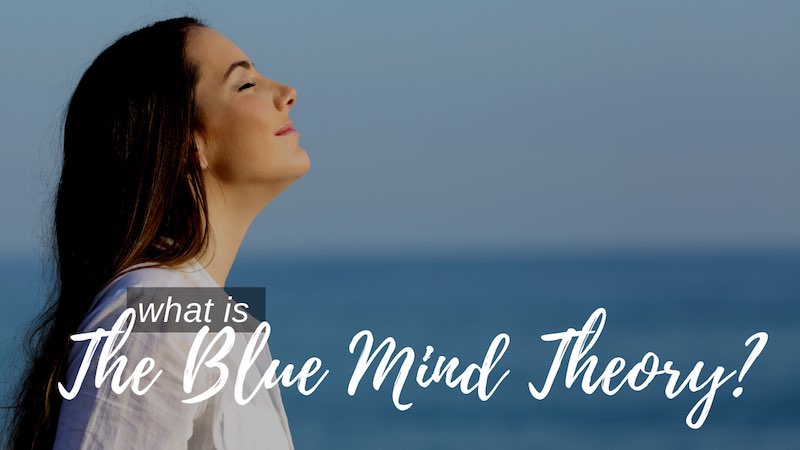 January 2, 2020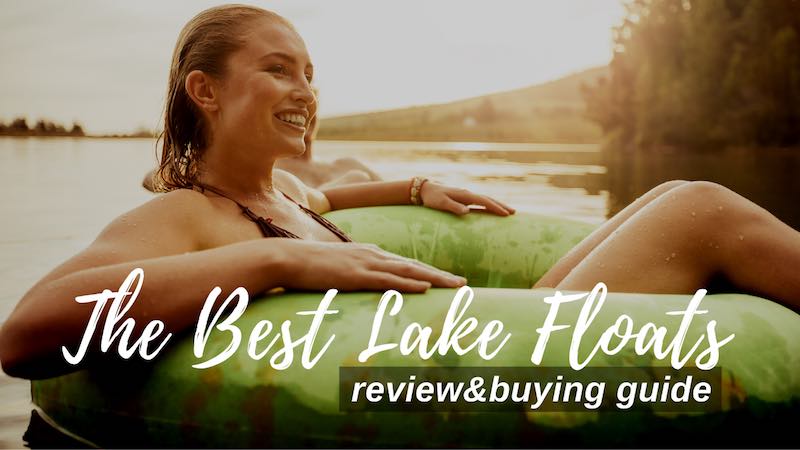 October 27, 2020