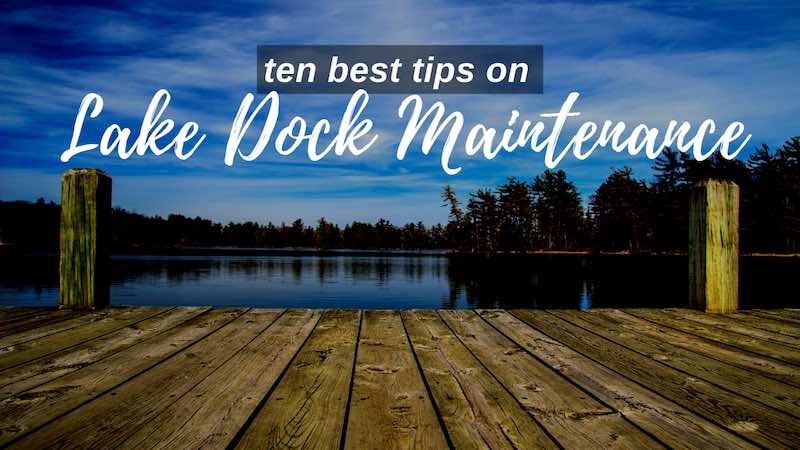 A Guide on Lake Dock Maintenance: 10 Best Tips
June 9, 2020
More work goes into the maintenance of lake docks than people may think. But it is important to make sure that your dock stays safe and strong no matter what. There are a variety of lake house accessories that make maintenance easier, along with lake dock tips regarding maintenance and docking a boat. We'll go through some of the details here so you will know what to do to ensure proper dock maintenance.
| | |
| --- | --- |
| Shoreline Marine Double Braided Nylon Dock Line | The extremely durable nylon material ensures that it will be strong enough to keep your boat secure. |
| | The installation process is as simple and any complicated wiring process is not necessary for these lights to be installed. |
| EdenProducts Heavy Duty Anti Slip Traction Tape | The EdenProducts anti-slip traction tape is durable and designed to place safety above all for everyone in the house. |
| RecPro 5 Step Removable Boarding Boat Ladder | It is made out of heavy-duty aluminum that will be able to help keep you steady as you climb it, and the boarding steps are also decently comfortable to step on. |
| | You can use it for a variety of purposes, such as home improvement projects, construction projects, and so much more. |
| 2x4basics 90134ONLMI Custom AnySize Chair or Bench Ends | You will only need 2x4 lumber to complete most chairs or bench making projects, and any project can be made up to six feet with this product. |
| Attwood White One Size 93531-1 Corner Dock Fender | It can fit onto any 90-degree angle and it is exceptionally easy to install onto your dock. |
| Hulless Stainless Steel Ceiling Hook | Hulless stainless steel ceiling hooks can be attached to ceilings, walls, boats, and many other places. |
| Airhead AHDL-4 Bungee Dockline 4 Feet | It gives you a quick and easy way to secure your boat to the dock without having to worry about your boat floating away. |
| Dimex EasyFlex Plastic P-Profile Dock Edging | It is exceptionally easy to install and comes in sizes up to 25 feet in black or white color options. |
KEEP A MAINTENANCE SCHEDULE
---
One of the most important lake dock maintenance tips is to keep a consistent maintenance schedule. You will never know when something could go wrong or when sudden repairs are needed, so it is imperative to keep track of when and how often you need to work on dock maintenance. Do this by keeping a log or writing down dates for maintenance in your calendar. Keeping track of your maintenance schedule will ensure that your lake dock stays in excellent shape.
Make Sure Your Dock is Safe
Safety first is one of the most essential principles for doing any activity. Keeping your dock properly maintained will ensure that it will remain safe to use for yourself and your family and friends.
Proper dock maintenance will prevent injuries from occurring. Unchecked docks can become dangerous to be around.
Regularly Check Fasteners
Checking your fasteners regularly and replacing them as necessary is an essential safety precaution to carry out. Fasteners can loosen or become damaged over time, especially in harsh weather conditions that are bound to occur in the period of a few short years.
If you feel the fasteners becoming loose or see them deteriorating, you need to properly tighten them back into place or replacing them.
Take Pictures of Your Dock
You may not notice some of the more subtle changes that might occur on your dock over time. In this case, it is important to take pictures now and again so you can compare each photo to the last one you took. This way, you can have an easier time noticing those changes. Even taking pictures on your phone can prove to be helpful.
Know When to Replace the Wood
The wood that is used to construct your dock will inevitably start to deteriorate, discolor and become too weak to maintain. You or a professional should do a thorough inspection of your dock at the end of every season. Check to see whether or not the wood will need to be replaced.
Make sure to keep an eye out for splinters, rotted areas, or cracks in your dock since they are a sign that your wood needs replacement before it can lead to further damage.
Always Take Care of Repairs
If you notice that any part of your dock needs to be repaired, it is best to take care of it sooner rather than later. Minor damages can lead to bigger problems if they are left unchecked for too long. Even a loose or rusted bolt in the dock could potentially lead to disaster.
Don't Overspend Your Dock
When it comes time to sand your dock, it may be best to contact a professional to get the job done in the most efficient way. Overspending your dock can lead to even more damage, which can potentially become a safety risk. You will also need to be very careful when you are sanding your dock down to avoid injuring yourself.
Keep Your Dock Clean
To keep a dock clean, you will need to use a pressure washer. However, you do not want to set the pressure washer's cleaning level too high or it could cause your dock to deteriorate in quality.
Use a fan tip nozzle and hold the pressure washer a foot away from the dock to clean it properly.
Do Not Take Shortcuts During Repairs
Temporary fixes will only work as a short-term solution. When you want a long-term solution, you will have to go about carrying out repairs the right way with the right materials and methods. Otherwise, your dock will be more likely to deteriorate at a quicker pace.
Contact Professionals When Necessary
Any of these tips can be best executed when you contact a professional to help you maintain your dock. You may not need a professional for every matter, but it is still good to have a contact available for when you do need them.
They will ensure that your dock will remain durable and do everything they can to make proper repairs to your dock if anything is damaged or missing.
HOW TO DOCK YOUR BOAT SAFELY
---
Approach Your Dock Slowly
When you are ready to pull your boat back to the dock, you will need to start slowing down so that you have more control to steer your boat back into its proper position. This may involve occasionally switching gears and taking sharp corners, but going slow will help to prevent you from running into anything else.
Rushing your way back to the dock is risky and can cause more mistakes trying to dock properly. So remain levelheaded and keep your speed reduced so you can stay safe.
Keep Your Equipment on Hand
It is always best to be prepared with the proper equipment when it is time to dock your boat. You will need to keep docking lines and fenders close to you so you can be prepared to dock smoothly.
Keep Track of the Wind and Current
The wind and current will have a lot of control over which direction it will lead your boat in and how fast or slow you will have to go to maintain control. Adjust your speed and steering accordingly so that you can keep your boat balanced properly and make it back to your dock safely.
Know Which Knots to Use
Different knots are used for a whole variety of different purposes and it is important to know the distinction between each knot so that you can dock your boat safely.
Tying the wrong knots can have an endless amount of repercussions, such as losing your boat to the current or injuring others if your knot becomes loose/unties itself. To avoid that, practice the correct knots you will need to know when docking and tying your boat off.
Tying Up Your Boat
Once you get your boat safely back to the dock, it is time to immediately tie it off to keep it from getting carried away by the water. Make sure the knot is secure before you shut your engine off.
Ask for Assistance
If you are unsure about anything regarding maneuvering your boat or docking it properly, there is no shame in consulting someone who is more experienced. You could contact a friend, family member, professional, or neighbors who have boating experience.
Asking for help can save you a lot of trouble and can help you learn how to dock properly when you need to.
Advantages of Owning a Lake Dock
Owning a lake dock has its own set of advantages that you may not be aware of. If you are someone who loves boating and may also own a lakefront property, having a lake dock will ensure that you have a safe place to keep your boat when you are not using it.
Having a sturdy and adaptable dock will prevent your boat from drifting away and becoming an obstacle for anyone else who might be boating.
Having a dock that is made out of water-resistant materials will prove to be quite useful since they are much easier to care for and maintain in the long run than most other types of docks. All you have to do is make sure that your dock is built the right size for your boat and will be able to remain durable regardless of most kinds of environmental factors.
Conclusion
Lake dock maintenance will take a lot of work and time, but it will prove to be advantageous for avid boaters and beginner boaters alike. Make sure to keep a proper maintenance schedule for your dock, have useful materials at hand, and repair anything that needs to be repaired so that you will have a reliable space to keep your boat.
You May Also Like
May 28, 2020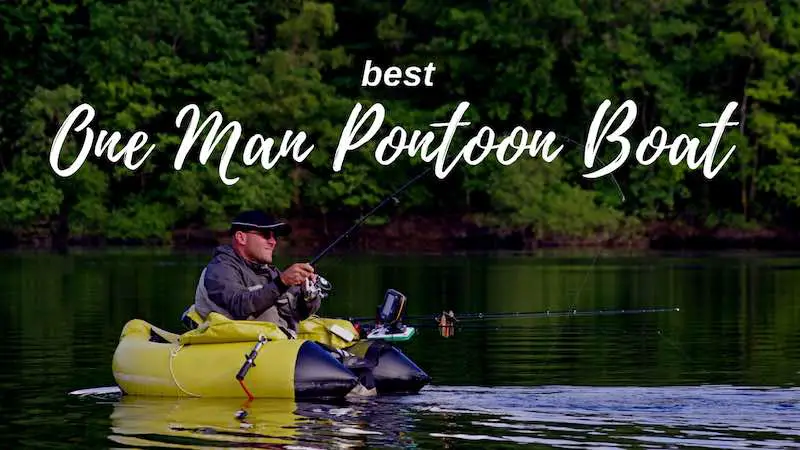 June 17, 2020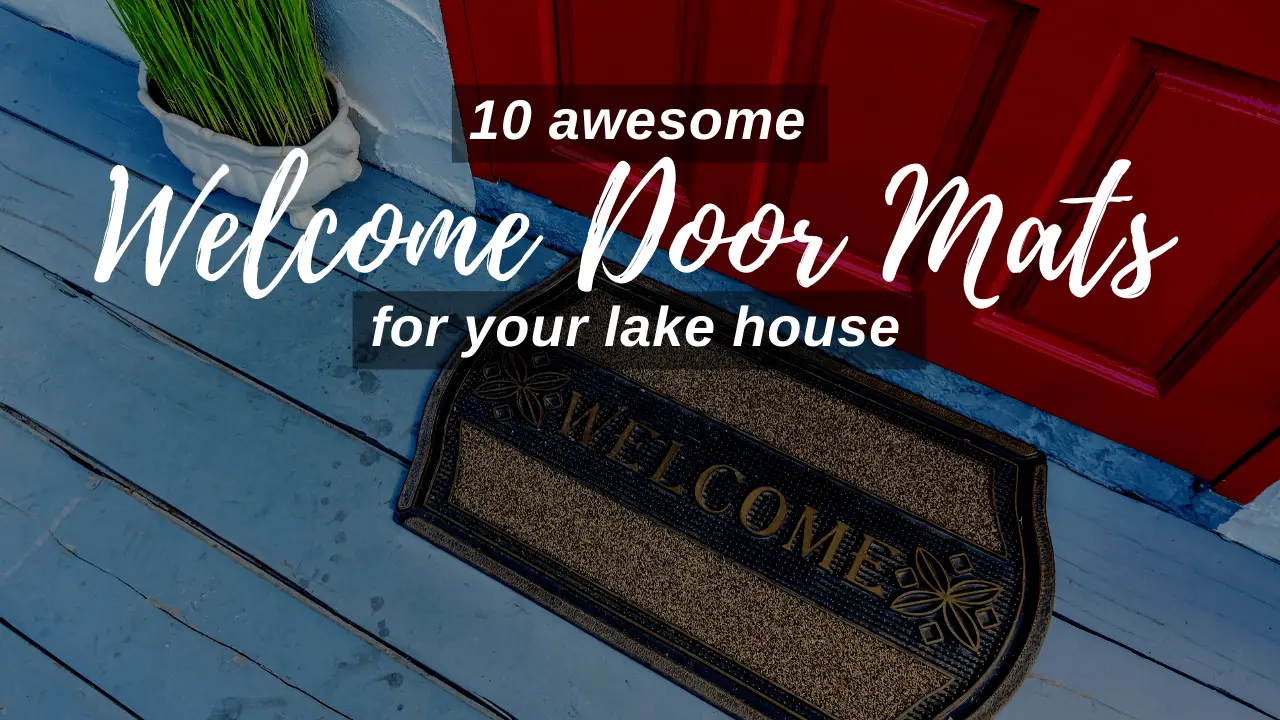 June 17, 2020