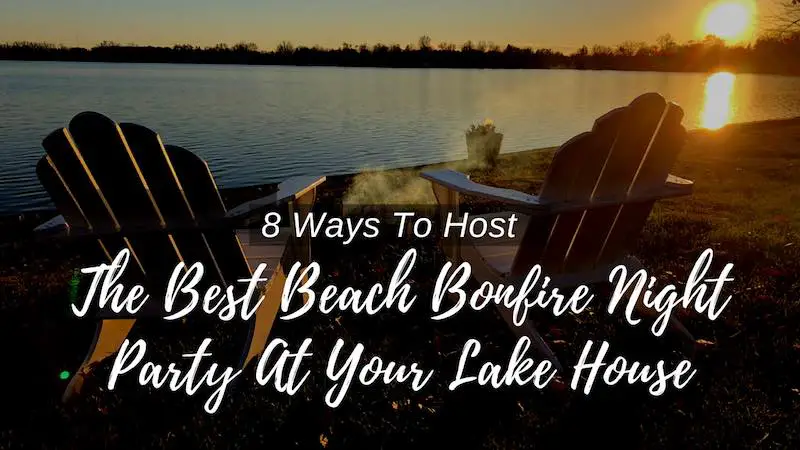 8 Ways To Host The Best Beach Bonfire Night Party At Your Lake House
(Last Updated On: March 1, 2022)
"Good friends around a bonfire is my idea of a great night!"
Are you looking for ways to host a great summer bonfire night for your family and friends? We have put together eight of the best ways that will inspire you to do just that. These ways will truly make your bonfire party one to remember!
Get Creative with The Sitting Arrangement
USE LOG FURNITURE INSTEAD OF REGULAR CHAIRS! Having a nice sitting area is the first thing that comes to mind after the thought of collecting wood for the bonfire. A few unique items will impress your guests! Using furniture like log seats or benches is a creative way to decorate your party area. It will look lovely, natural, and impressive. Click here for some great ideas!
SHOW YOUR HOSPITALITY IN STYLE! It can get chilly when you are near water at night. Instead of running indoors to get a bunch of blankets, create a lovely blanket basket and store the blankets in it. It will not only be convenient for you, but it will also look nice and cozy. Click here for basket ideas.
TRY TRADITIONAL BONFIRE RECIPES! What is better than having a delicious BBQ meal right by the fire along the shoreline? It is the perfect time for you to try all the sizzling BBQ recipes you have been waiting to make! And you don't even have to miss out on anything because all the cooking will be happening right on the bonfire. You can also check out our article on the best fire pits you can add to your lake house right here.
TRY TO GET THE BEST BROWN ON YOUR MARSHMALLOW WITHOUT BURNING IT! This is perhaps the most fun activity for kids. You can make it a more pleasing experience by adding a topping corner. You can have a bowl of melted chocolate, M&Ms, peanuts, and colorful candies. All the kids and even the adults will surely enjoy making a unique, one-of-a-kind toasted marshmallow for themselves.
Click here for all the campfire cooking accessories you'll need!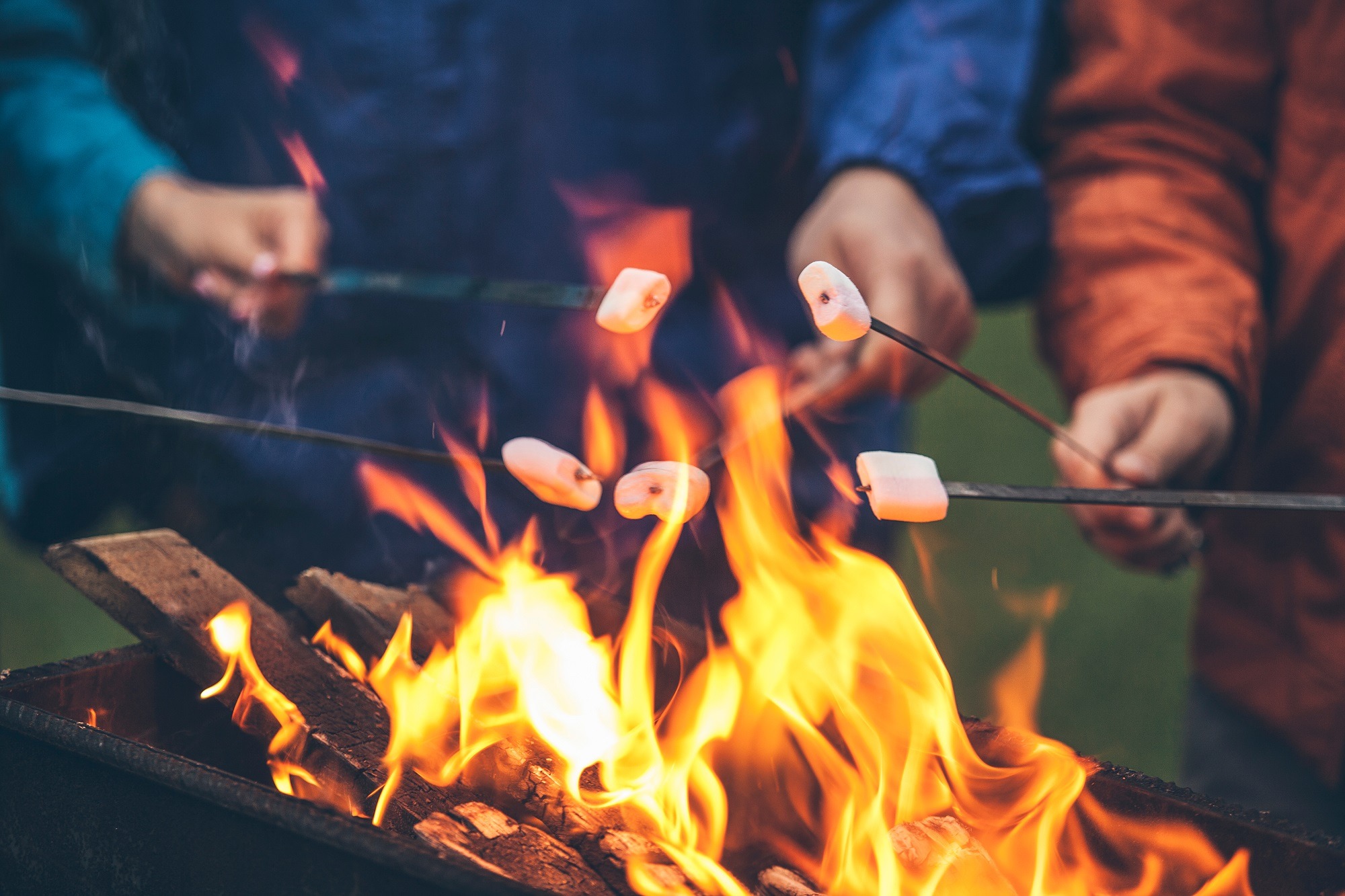 A Cute Caramel Apple Station For People With A Sweet Tooth
ADD A PERSONAL TOUCH TO YOUR CARAMEL APPLE! Whether it is autumn or not, you will not go amiss by adding a big tray of sweet, caramel-covered apples. One of the best things about having a caramel apple station is that you can personalize your toffee apple by adding your favorite decorations on top! This can also turn into an excellent bonfire game of making the best-decorated apple. Buy your caramel apple kits here!
Hot Chocolate Bomb Will Become The New Favorite Of Kids And Adults Alike!
This is another and perhaps the best way to make your bonfire party unforgettable. Making hot chocolate bombs are extremely easy, and it doesn't take much time either. You can use old ornaments as hot cocoa bomb molds to make it easier, or just buy them already made right here!
Glow Sticks Dance To Light Up The Night
SHOW YOUR CRAZY DANCE MOVES! This activity will become the highlight of your bonfire night. Prepare a basket full of glow sticks. You can buy glow sticks in bulk so that every person gets more than one. And after everyone has taped their glow sticks, it is time to have a dance face-off! Buy them now!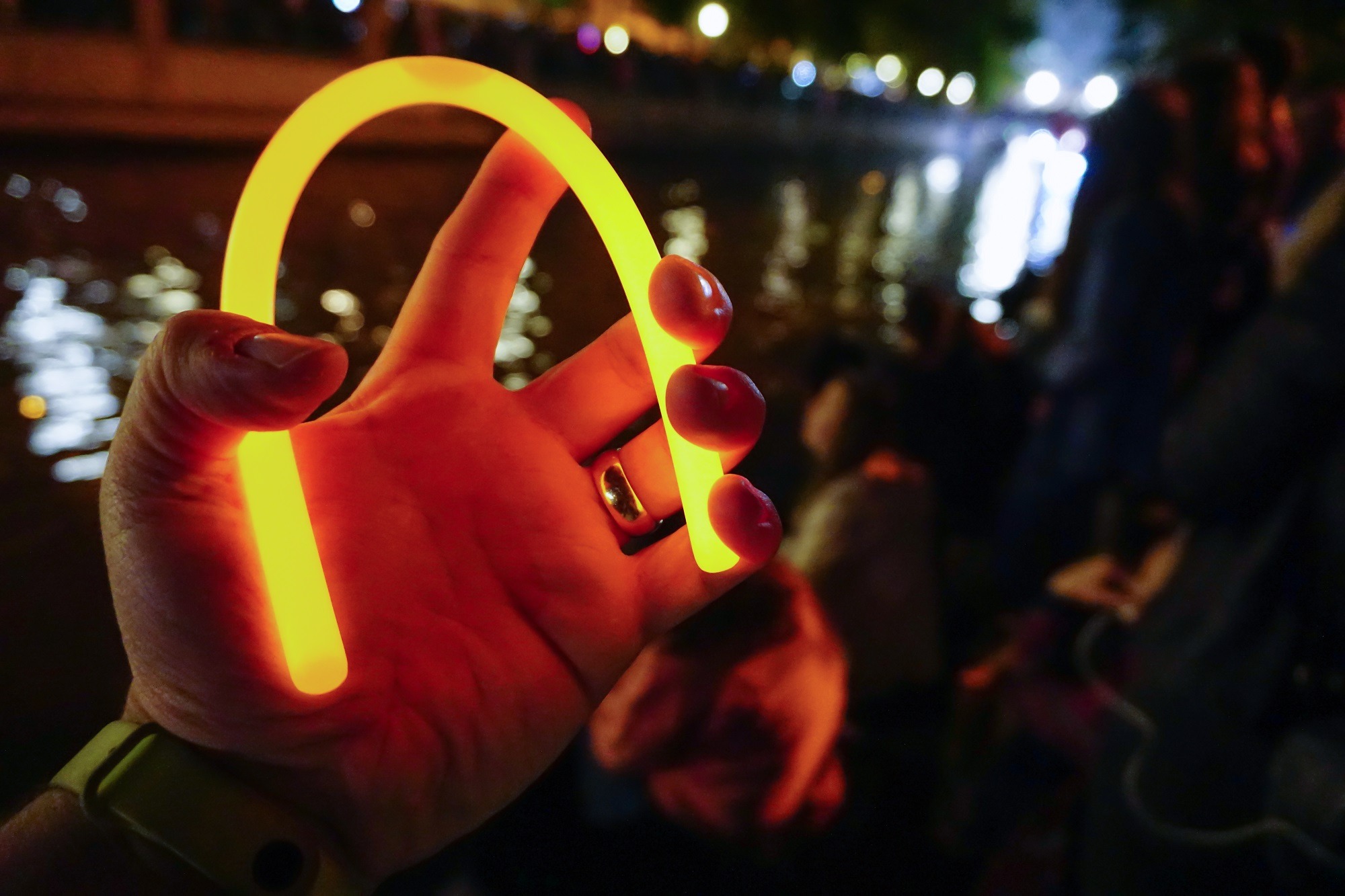 Make Your Night Brighter With Sparklers
A GREAT ALTERNATIVE FOR FIREWORKS! Sparklers are a great way of adding a fun twist to any party. When you are about to rap up your party, you can pull these out and end the night on a bright note. Also, don't forget to take safety measures so that no mishap takes place. You can use safety gloves, especially for kids, so that no one burns their hands. Click here to purchase.