12 Design Solutions To Make Your Lake House Feel More Relaxing
(Last Updated On: November 25, 2021)
Your lake house is the place you go to unwind and enjoy life on the water. It only makes sense to have your lake house reflect that calming vibe. If you are looking for design solutions to help your lake house feel more relaxing, we have compiled a list of 12 ideas to get you started!
Lake House Colors

When choosing colors that will compliment your lake house and help create a relaxing atmosphere, there are four colors that will suit that purpose well.
Blues are good colors to use in your design solutions at the lake house. Studies show that people relax more around blue colors.
Blues are often used in places like hospitals, doctor offices and large companies because those colors have been found to have a calming effect.
Greens are another great color to make your lake house feel more relaxing. Green has been seen to relate to balance and harmony, and is often associated with the color of spring and of renewal.
Browns, both light and dark hues, are earth colors that make great accents. Brown is also a calming color, like blue is, and is said to give a sense of security.
White will give your lake house that light and airy feel, and will go with any blues, greens or browns that you pair it with.
White is always clean and crisp looking, and will reflect any outdoor light to give the indoors a bright and breezy feel.
Wall art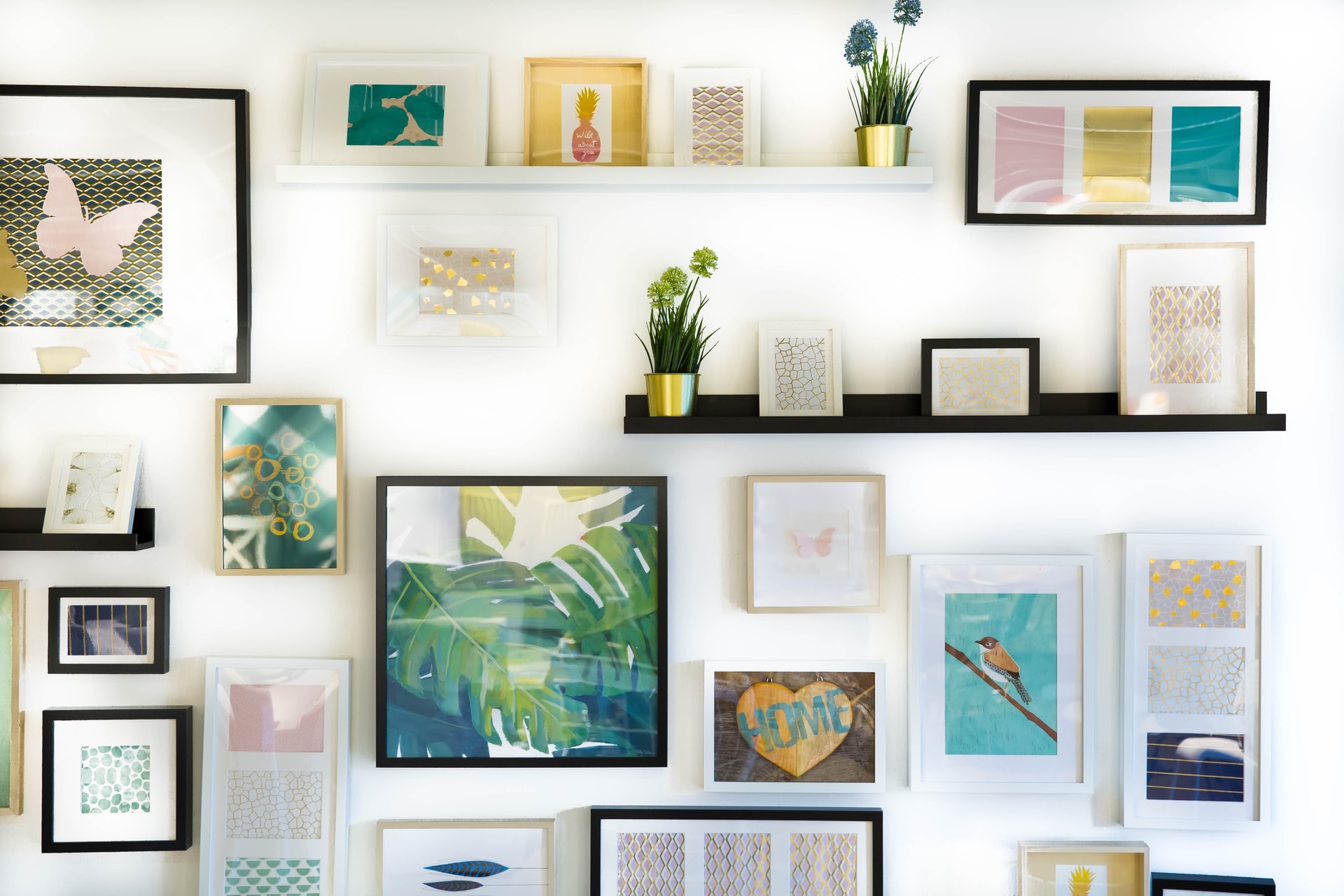 The walls of your lake house are the perfect place to express your personality, thoughts while at the same time create a relaxing ambiance.
Consider items that will fit in with your surroundings, such as fishing nets strung in the corners of a room, or a set of oars or paddles criss-crossed on the wall of a bedroom.
Wooden carvings of fish or boats will also be in keeping with the lake theme and look great over a mantle place. You might want to consider wooden signs that have favorite sayings or quotes.
They can run the gamut from cheeky to profound. "What Happens At the Lake is Laughed About All Year Long" is one sign that is sure to be agreed with by your friends.
You might choose Henry David Thoreau's quote "A lake is the landscape's most beautiful and expressive feature. It is Earth's eyes looking into which the beholder measures the depth of his own nature" to inspire introspection.
Choose decor for your walls that fit the setting and compliment the peaceful, relaxed nature of a lake house.
Windows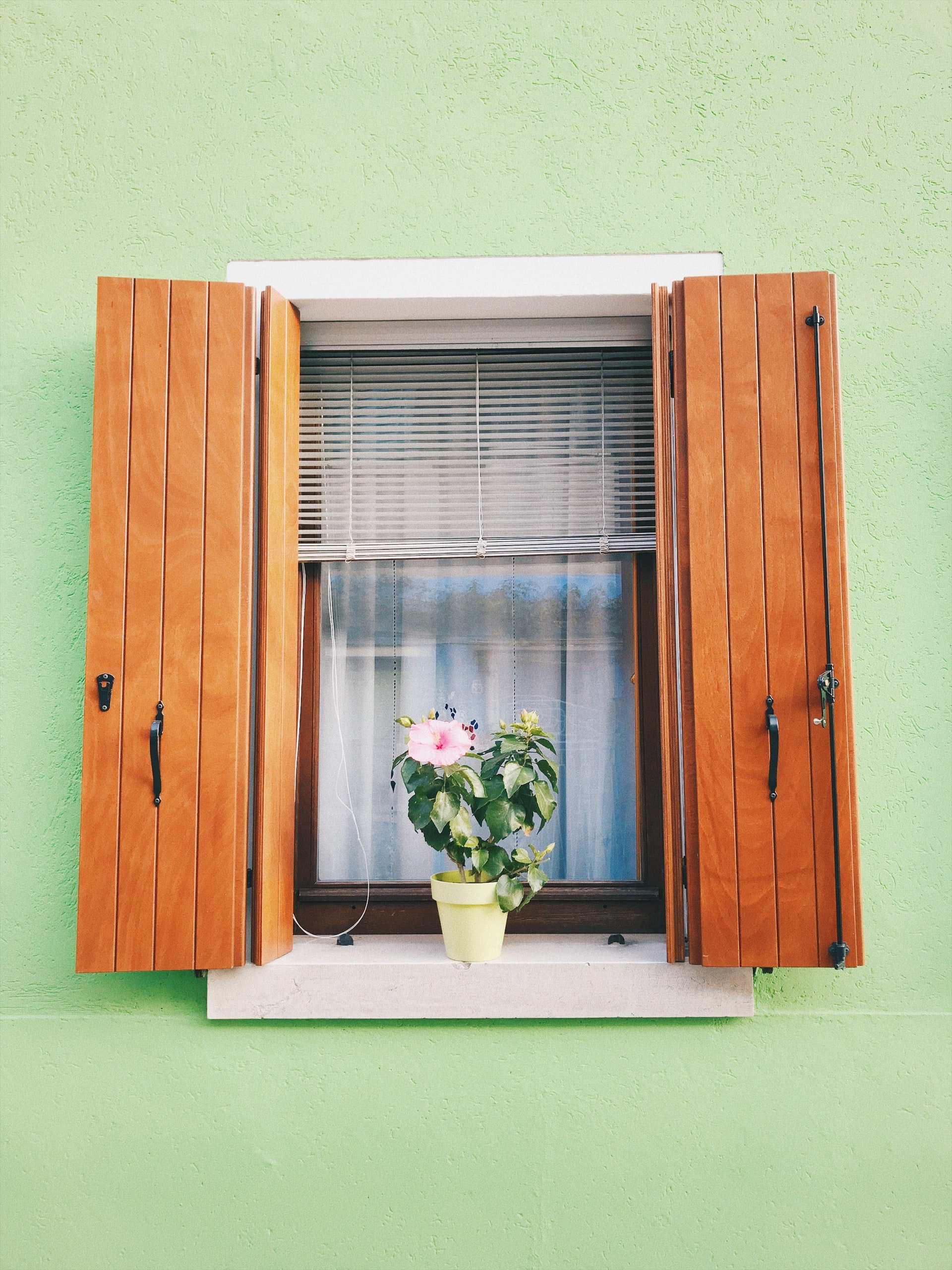 Use your windows as focal points; they can be optimum design solutions at your lake house.
You will want to have a view of the spectacular water, which can be relaxing, but you will also want your privacy.
Depending on the size of your windows, you could use wooden shutters on them. They would let the light in, but obstruct the view from the outside in.
Another design solution would be to install privacy film on the windows instead of traditional window coverings.
The privacy film would give you an unobstructed view of the water and preserve your privacy at the same time.
Floors

It is inevitable that the floors at your lake house will be exposed to water; it is the nature of the beast at a lake house.
Depending on what is at your waterfront, you could also have a lot of sand being tracked in.
It will be important to have durable flooring at your lake house, as you want to relax at your lake house, not spend your time maintaining your floor coverings.
A great look for a lake house is distressed wood in oak or pine finishes.
Whitewashed effects, which can be done in various colors, can give your floors a homey, weathered look that has character and helps hide wear and tear.
Even reclaimed barn wood can give your lake house a comfortable and relaxed atmosphere that will be warm and welcoming.
Furniture

Look for furniture that will work for you and make your lake house feel more relaxing.
Formal or "stuffy" furniture will seem at odds with the calm and unhurried atmosphere at a lake house.
Furniture that works for you will be more relaxing for you, too, as you will not have to continually improvise as your needs, or number of guests change.
A trestle table will be perfect for dining. Imagine having friends over and laying newspaper on the trestle, then tossing a meal of boiled shrimp, crab, potatoes and corn down the center of the paper.
You can't get much more of a relaxed dining experience than that! Choose to pair the table with either ladder back chairs, or even better, long benches which will hold more people.
Wicker furniture will continue the relaxed and comfortable feelings out onto porch and deck areas. Wicker would also be ideal in bedrooms as it is casual and airy furniture.
Wicker is also lightweight and can be easily moved to wherever you need more seating.
Painted furniture adds a softness to the space it occupies and actually looks better the more "distressed" it becomes.
Choose furniture with finishes that will withstand a damp towel being flung over the edge of it.
Prized antiques may not fare so well in an area where the mood is casual and informal. You want to relax with objects around you that can take a bit of well-intentioned knocks.
Fabrics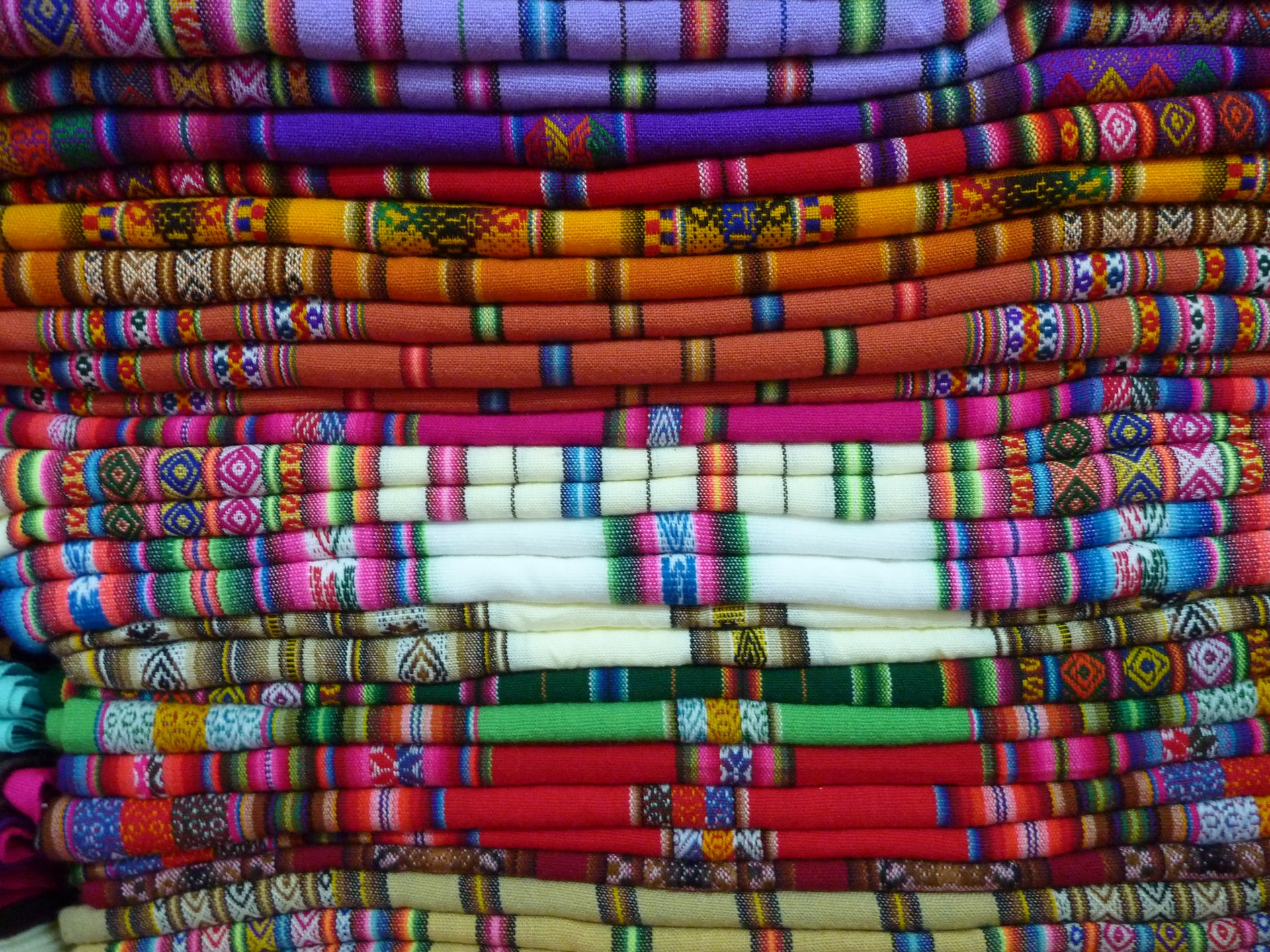 Fabrics used should fit with the function of your lake house. They will also take into consideration if there are children or pets and reflect the needs of all who use the house.
The lake house is a place of relaxation, not a place where pillows are continually fluffed, but a place where sprawling is encouraged.
Woven fabrics will hold up longer than printed ones. Higher thread counts and tighter weaves will also give better wear.
If you pooch is allowed on the furniture then consider a microfiber fabric as these can stand extra wear and tear.
When considering the pattern on your furniture, the scale of the pattern should be appropriate to the size of the room.
A large, bold pattern might overpower a small room and be more distracting than tranquil. Find fabrics that are fade resistant, as you will want plenty of light in your lake house.
Bleached cotton, and ticking's in blue, green or brown will fit perfectly in a lake house setting. Try gingham in the kitchen or dining room for a casual feel.
Lighting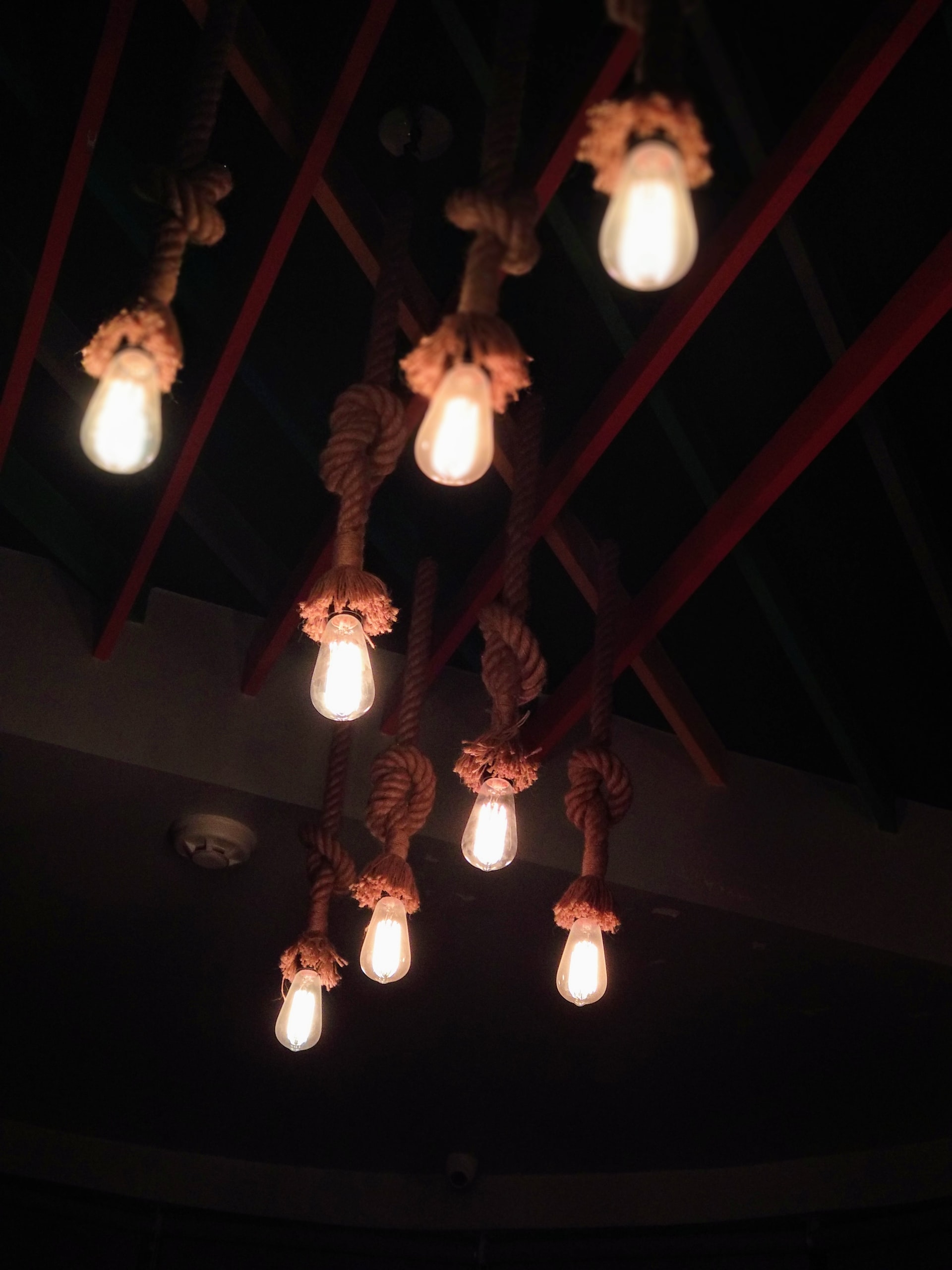 Lighting can be the opportunity to add some fun into the proceedings. If you have even just a medium amount of skill, designing your own creation can be a rewarding activity.
Old buoys can be turned into a table top lamp or outdoor lighting. In this video, you will see how a lady used salvaged buoys for patio lighting: How to make a lamp from a fishing buoy
Even Martha Stewart knows how to make hanging lights using a rope material: Knotted Hanging Lantern DIY Project – Martha Stewart
In this video, the person used flowers to create an epoxy resin night light. You could use the same idea, but incorporate nautical objects.
You could use various suspended fishing lures, cat tails, pine cones or sea shells.  Lighting in your lake house should never be harsh; soft yet sufficient, as the lighting needs to be soothing.
Track lighting will give you illumination in all the places you need without being harsh. Track lighting comes in H, J or L shaped tracks.
You can also get them in a monorail that you can configure yourself. The track heads can be drop-down pendants, glass shades and many other variations.
For your outside areas like a patio, porch or by the dock, softly glowing string lights add a soothing ambience and provide  enough light in the evening.
Accents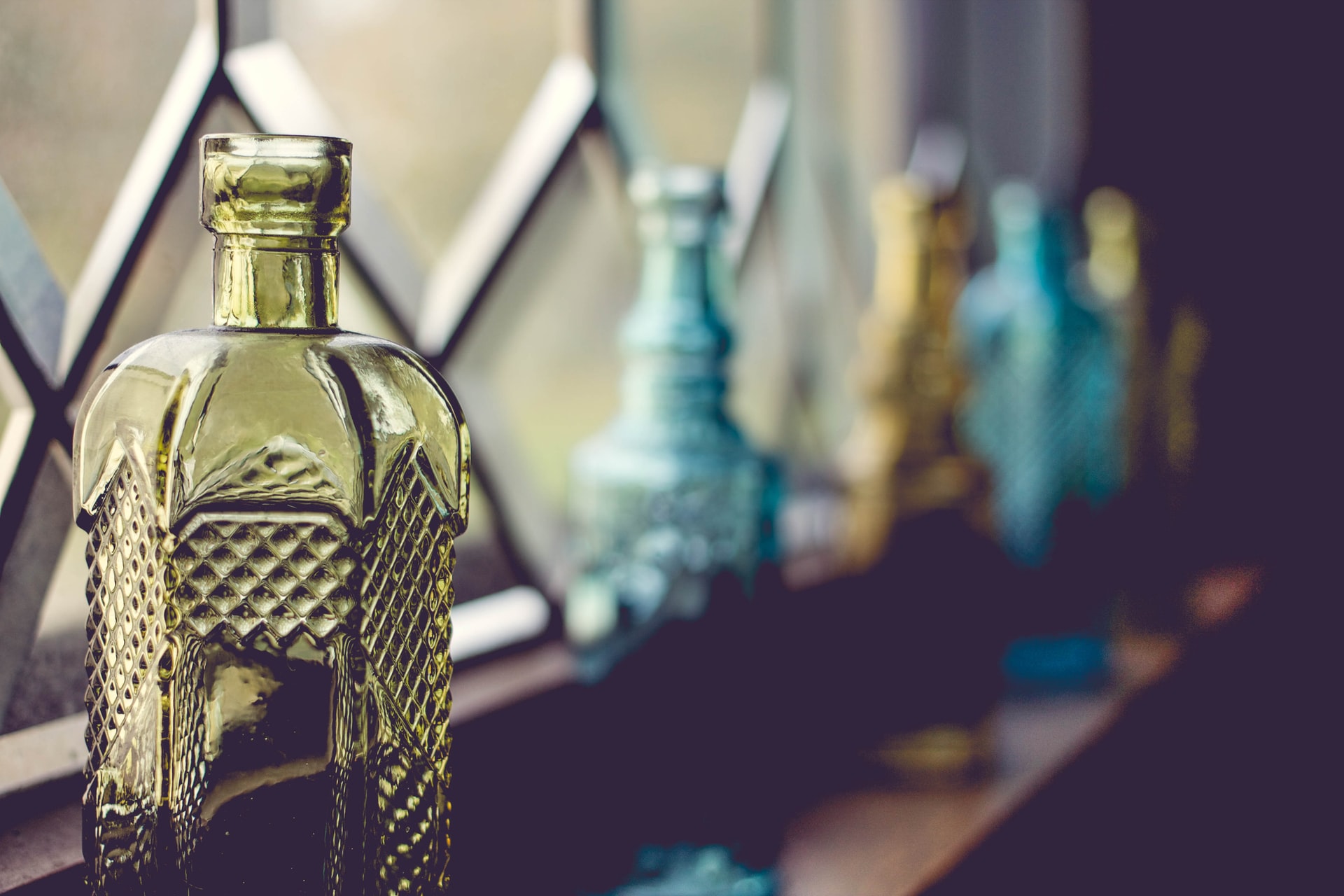 Accents are the fun part to any decor. They can liven the atmosphere and set the mood for whatever you would like that mood to be.
If you want your lake house to feel more relaxing, the accents are where you could begin. Nothing too formal, but casual and interesting would suit the purpose.
Glass bottles in blues and greens that line the kitchen window sill will project soothing colors into the room.
Lobster cages can be transformed into coffee tables, end tables or storage chests for blankets.
I have seen a small,  old, and no longer serviceable row boat put into service as a shelving unit by standing the boat up on end.
Shelves were added to the body of the boat. It made for an interesting shelving unit that fit right in with life on the lake.
Just for fun, take a look at this over-the-top bathroom vanity made of oysters: Golden Dresser for Bathroom of Epoxy and Oysters
DIY shell art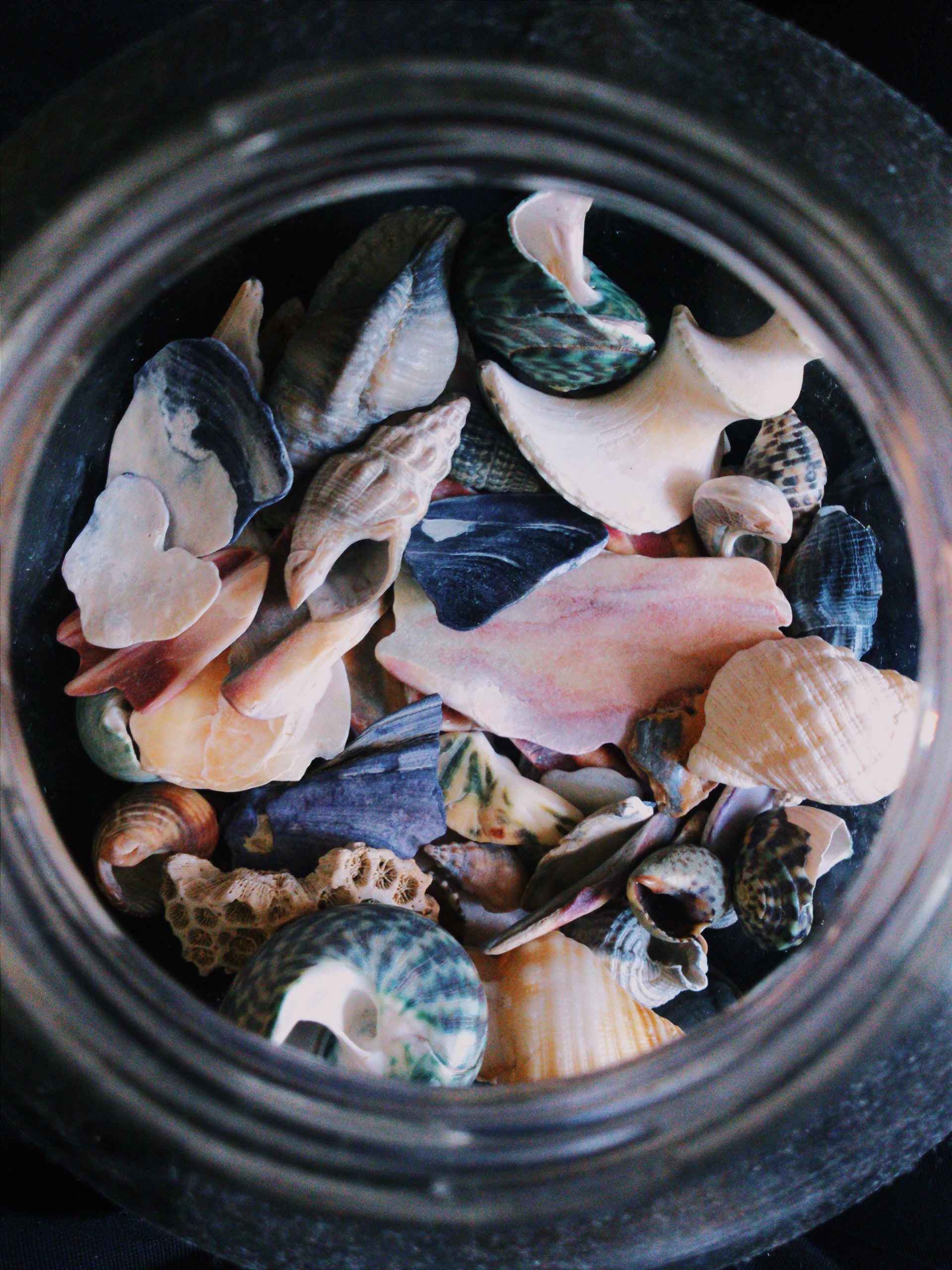 Sea shells evoke the water and the waves that bring them to shore. Those shells can be used as ornaments themselves on shelves or in glass jars.
Turn a large one over and use it as a candle holder or candy dish. A wall hanging or a wind chime for the deck can be made from sea shells.
Take a look at this video for some ideas for your lake house: DIY Seashell Crafts Beach Decorations Shell Craft Ideas
Furniture Placement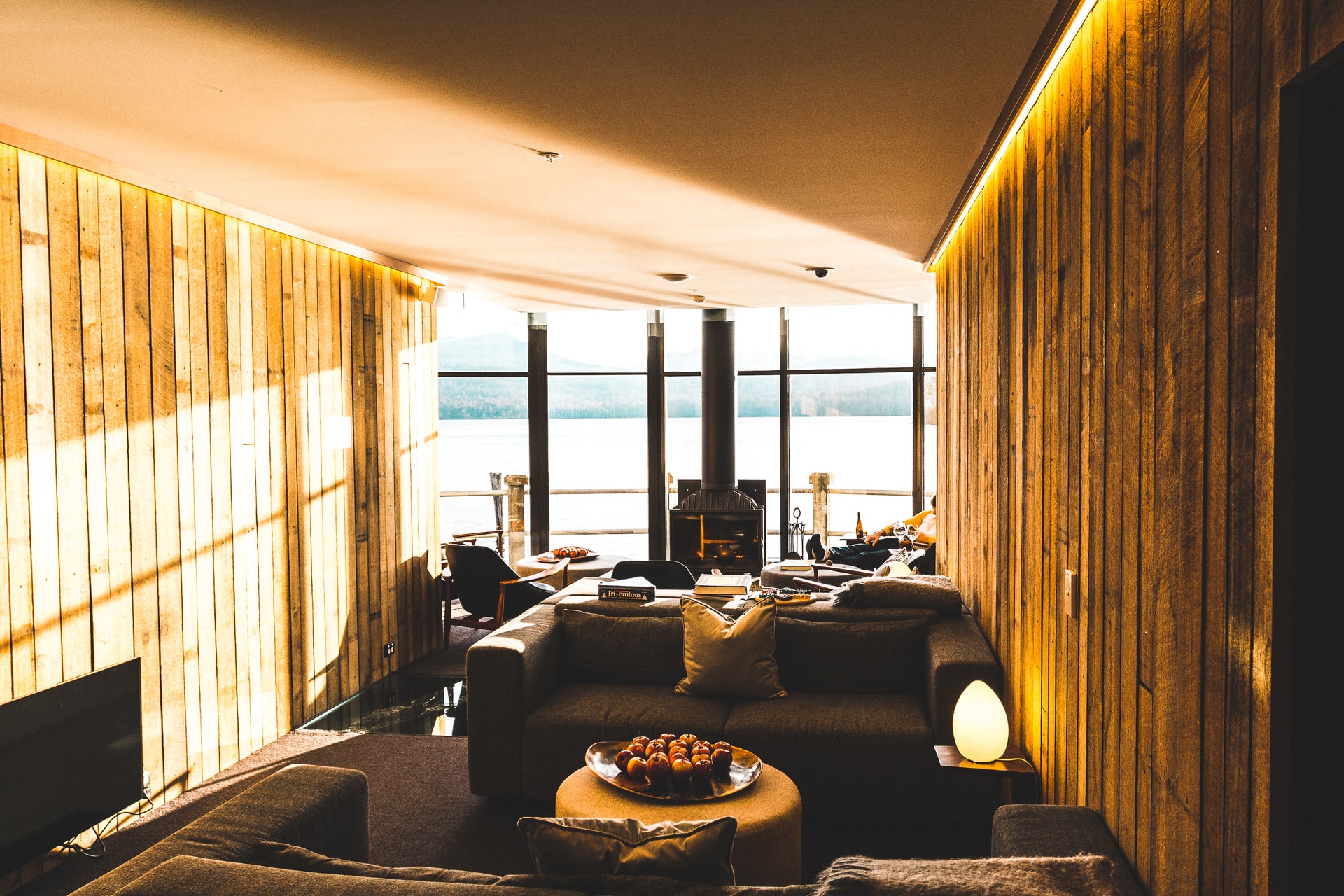 When placing the furniture in your lake house you are going to want to choose design solutions that make your lake house feel more relaxing.
Furniture that interrupts the flow of traffic or is obtrusive to conversation or lounging will not add to a relaxing atmosphere.
Try to create lines or conversation areas that point towards the windows, but not necessarily facing the windows.
Your eye will naturally be drawn to the view, while still being engaged with friends and guests. If possible, do this in other rooms of the house, such as the bedroom.
Point the foot of the bed toward the window with the best view. Or angle the chair in the room towards the water outside the window.
If you angle your furniture, you will guide your eye towards the blue, calming water and bring that relaxing vibe inside.
Invite Nature In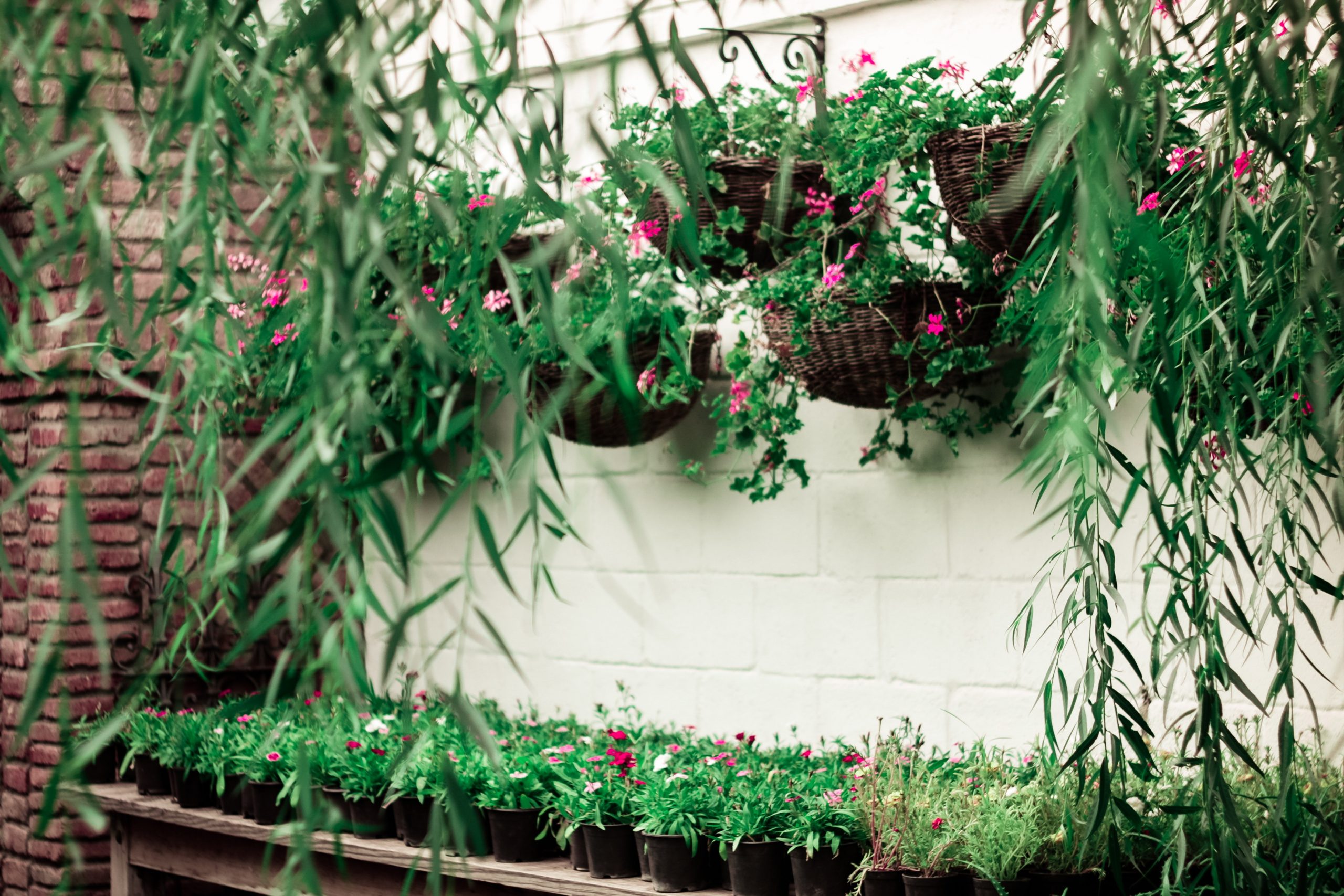 When you incorporate nature into your home it tends to have a calming effect on frayed nerves.
Hanging plants, or having large house plants in containers brings the green from outdoors inside.
Besides cleaning the air for us, plants evoke the peace and serenity of nature.
They will complement any decor and depending on the plant, will thrive with minimum attention.
Pillows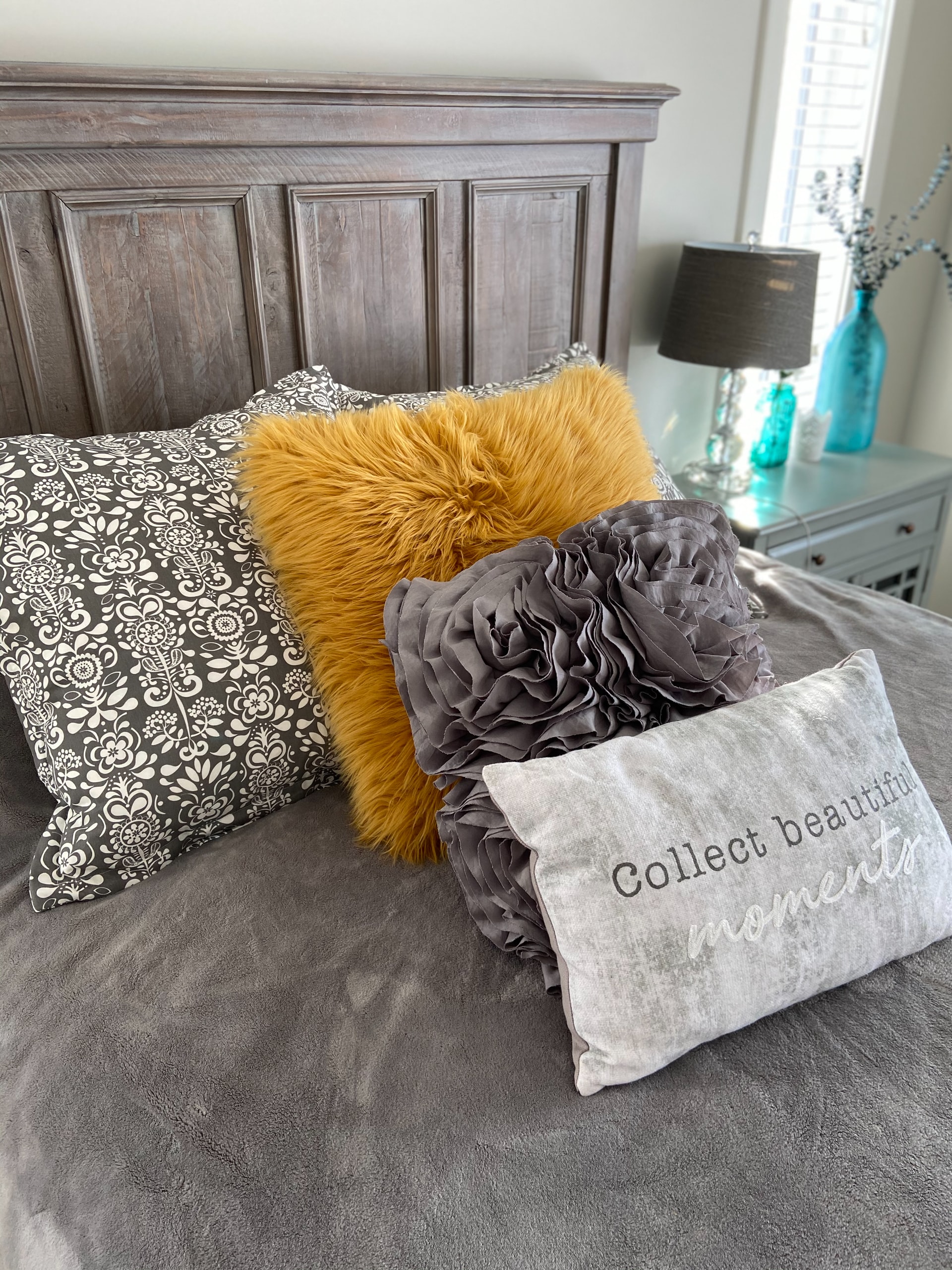 Pillows are a perfect option to help bring a relaxing atmosphere to your lake house.
Oversize pillows can be used for lounging by anyone and they are a special favorite with the younger set.
Throw a large pillow on the floor and you have additional seating. Ticking materials in blues, browns and greens will go with the lake house theme.
Oversize pillows in denim fabric will be a favorite and still be able to stand up to the wear and tear.
When not in use, pillows can be stacked in a corner, becoming part of the decor, or strewn about the furniture.
CONCLUSION
Your lake house is the place you go to for relaxation and renewal. There are a variety of design solutions to make a lake house feel more relaxing.
Using a few of the above suggestions will have you looking forward, with even more enthusiasm, to your time on the lake.