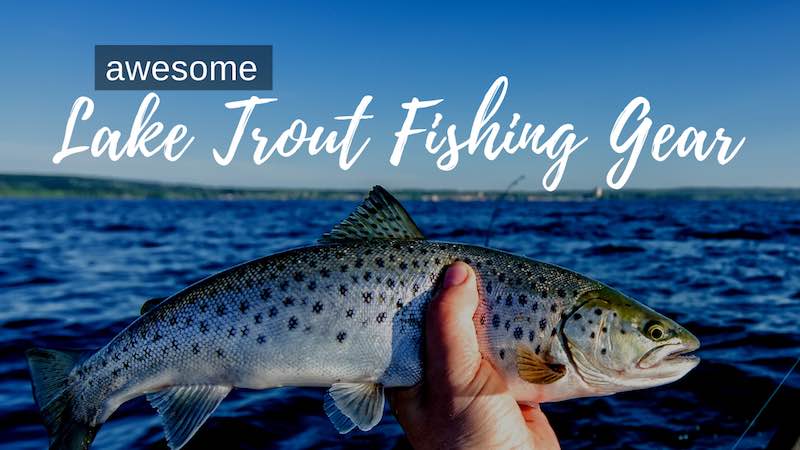 10 Awesome Lake Trout Fishing Gear to Try Right Now
January 17, 2020
Fishing ranks as one of the most satisfying outdoor activities. Trout fishing, in particular, is a rewarding challenge which requires knowledge of fish habits, stream characteristics and weather patterns.
Over 49 million Americans fished in 2019. Way, way up from the 7 million figure that was listed in 2006. Only running activities had more participants.
These are some of the reasons people listed for why they like fishing:
Camaraderie with fishing friends

To get outside and enjoy nature

To be on or near the water

The adventure of catching our own meal

Fishing is a new challenge every time you hit the water

Reduces stress, and is a healthy activity
It has been said that only 10% of all fishermen catch 90% of all the trout. I would dispute that saying. Americans are not a nation of people who will continue to participate in an activity that does not produce results or give them something back in return.
For fishing to have garnered 42 million more members in 12 years, more than 10% of anglers have to be getting some kind of results!
You might be looking for dinner, peaceful scenery, a good place to go fishing or just some time on the water, lake trout fishing will provide all of those.
We have listed some fishing gear that will be helpful to you in this quest and be in that "10%".
| | |
| --- | --- |
| 10pcs Fishing Lure with 2 Tackle Boxes: Spinnerbait Kit by Tbuymax | Tbuymax 10pcs high quality Holographic Spinner Lure kit comes with assorted bright colors and sizes. |
| | The landing net comes in a 2-piece set with a new, strong and durable magnetic net release. The frame and handle is made from laminated bamboo and hardwood. |
| PowerBait Glitter Trout Bait | Add ultimate scent and flavor to your trout presentations with Berkley PowerBait Glitter Trout Bait. |
| Anglatech Fly Fishing Vest Pack | The perfect fishing vest for both men and women. The vest keeps your fishing gear well-organized and all of your gear is quickly within reach. |
| Dr. Meter Electronic Balance Digital Fishing Scale with Measuring Tape | You can put this scale on the net, set the tear weight and then put the fish back in the net for a clear, easy weight. |
| FISHINGSIR Fly Fishing Flies Kit | Created by fly-fishing professionals and 100% handmade. Flies come in a variety of colors and sizes, so you can match the hatch at any time. |
| KastKing FluorKote Fishing Line | KastKing FluoroKote is a combination of the No.1 selling KastKing Copolymer Fishing Line with high-tech 100% fluorocarbon coating that reduces the line's visibility when immersed in water. |
| Berkley Lightning Rod Trout Rod | Durable, sensitive fishing rod engineered for Trout angling. |
| Dr. Fish Fishing Bead Bait Egg Kits | Made of high quality plastic material, lightweight and durable. Floats on the surface when dropped in water. |
| | Easy to fasten and made out of durable nylon mesh. There is a special belt clip for easy carrying. |
Fishing for lake trout can be done throughout most of the year. Lake trout (salvelinus namaycush) is a freshwater char that lives in lakes in northern America. Trout go by several different names.
It is also referred to as mackinaw, namaycush, lake char, touladi, togue and grey trout. It is also known, in the Lake Superior region, as siscowet, paperbelly and lean. Those with dark coloration are known as mud hens.
The lake trout live through the Great Lakes region and Canada. They are also found in Alaska, Washington, Idaho, Wyoming and in the areas of New England. Although not common, lake trout are also present in California, Utah, Colorado, Kentucky and Tennessee.
A lake trout will prefer lakes with relatively deep waters, those up to 100 feet deep. Depending on the lake, like those that are spring fed, trout may found closer to the surface. Their diet consists of other fish and aquatic invertebrates. When the trout reach over 12 inches, they only feed on other small fish.
A good rule of thumb when fishing for lake trout is to familiarize yourself with the underwater topography of the lake you are fishing in. Using a depth finder can also be helpful. These fish will typically be near sandbars, rocks, shoals, and wrecks.
Trout will also move in response to the weather and temperature. They seem to move around near the surface the most when water temperature is in the low 70's and search out the depths when the water temps are in the low 80's. The reason for this movement is that the lake trout is following baitfish.
The best time of the year to fish for lake trout is in early spring. The fish are hungrier and less discriminating about when and where they feed. That can mean that they might be easier to catch during the day and near the surface.
The type of equipment that is used for fishing lake trout is the same that can be used for any type of fish. There are, however, some pieces of equipment that are better suited to use than others.
Fishing rods, in general, fall into one of three categories: spinning, fly and casting rods. Spinning rods work the best for catching trout.
When looking for a reel for the rod, you can choose between a conventional, spin-cast or spinning reels. Spinning reels are often used, as they are easy to operate. Equip your reel with a good quality line that is the correct pound test for the size fish you are going for. Most trout weigh between 2 and 10 pounds, but fish going up to 40 pounds are not uncommon.
It is a good idea to have more than one type of lure when you are going out on the water. If one lure is not getting bites, you can switch and try another.
Here are some of the lures that have been used successfully in catching lake trout:
Bugs: Beetles, grasshoppers, and crickets naturally fall into the lake or river and get eaten by the trout. You can purchase them from a bait shop or buy imitations.
Swimbaits: The paddle tail swimbait lure can be purchased in a variety of colors and sizes.
Tubes: These fishing tubes look like the zooplankton that trout like feasting on.
Worms: Trout love worms. Use live worms or imitation worms that come in various colors.
Salmon eggs: Use with a size 6 hook.
Spoons: The spoons are tipped with feathers, and are especially effective in colder weather.
Spinners: Spinners and roosters are the most commonly used lures for trout fishing regardless of where you fish.
Here are some additional tips for trout fishing:
Fish finders: This tool can increase your odds of catching lake trout. There are a variety of fish finders out there, with some of them being relatively inexpensive.
Bait: While there are all types of bait and lures, live bait (night crawlers, minnows, salmon eggs) can be very effective.
Location: Generally, lake trout tend to stay in the same area. So if you catch a trout in a specific area, chances are that there are more in the same place.
Depth: Trout tend to like cooler water, so as the temperature rises, you will need to fish deeper.
Fishing club: Consider joining, or visiting one in your area. Most clubs will have a group leader that are proficient in lake fishing.
Weather: You have a greater chance of catching trout when it is raining.
Taste: Smaller trout taste better than larger ones.
If you have caught a fish and you want to release it, here is what you need to do:
Always use a barbless hook as it will prevent injuring the fish
Ensure you always wet your hand before you handle the trout.
Avoid removing the trout from the water.
Don't make the fish tire too much. You can do this by landing the fish quickly.
If you're interested in taking a photo, then have your camera set before lifting the trout out of the water.
Take the picture quickly and land the fish as soon as possible.
Don't forget to revive the trout in the water before letting it go
IN CONCLUSION
---
Getting into the out-of-doors and enjoying nature is an activity we should all strive to do on a regular basis. There are over 49 million Americans who agree, and they do so by fishing.
Fishing is an activity that can be done throughout a person's entire lifetime and you can gain experience that can be passed down to future generations. Lake trout fishing can enhance your time outdoors with a lifelong activity that can be shared with family and friends.
You May Also Like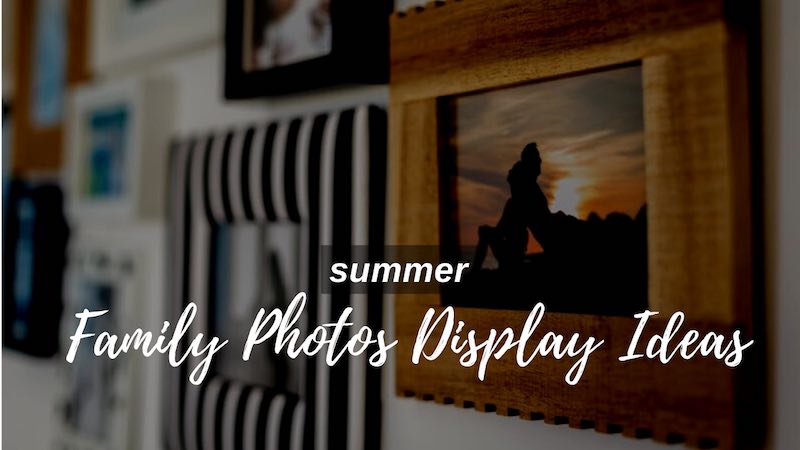 September 2, 2020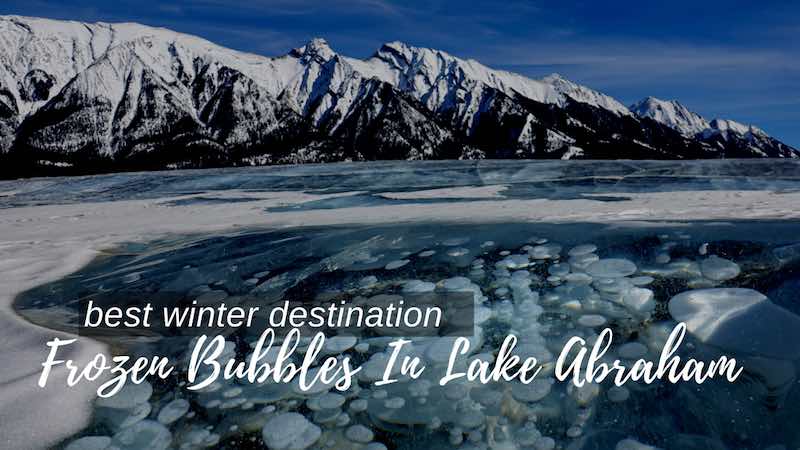 February 24, 2020